Time Lapse Video Demonstrates The Nikon D600 Sensor Collecting Dust
1000 shots, and a brand new D600 sensor has a significant patina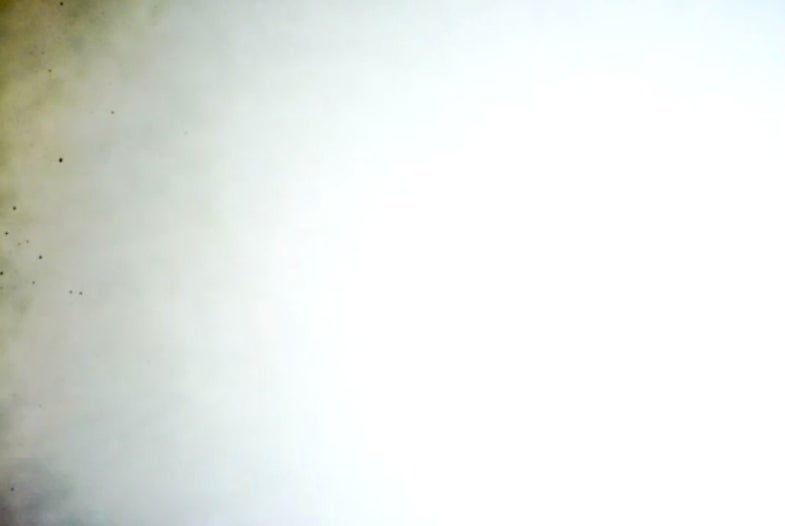 We may earn revenue from the products available on this page and participate in affiliate programs. Learn more ›
Back in October, the fine folks at LensRentals noticed that Nikon's D600 DSLR was picking up dust on the sensor at an accelrated rate. They put their cameras through a lot of heavy use, but what about for a new body?
Kyle Clements picked up a new D600, mounted a 50mm 1.8D lens, and fired off 1,000 consecutive shots at a blank piece of paper. Without even changing the lens once, it build up a significant amount of grime on its pristine, new, sensor. He put together the shots as the time lapse below, and it's pretty surprising.
Clements did use curves to make the dust show as dramatically as possible, so its interferance in images won't be as bad as some of what you see here. However, this is clearly visible residue — be it dust or oil, and it's showing up on a brand new camera after only 1,000 actuations.
It's also not really clear if the marks are actually dust or not. Some suggest they might be oil spots, like those that hit the D7000. There's also no way to tell how widespread the issue is, as it's likely differnt from body to body. Regardless, dust or oil is obviously present in the camera when it ships from the factory. Hopefully as more people become aware of the problem, Nikon will give us a statement and offer a fix.
[via PetaPixel]