Quick Review: X-Rite ColorMunki Smile Monitor Calibration System
When it comes to color management, it can't get much simpler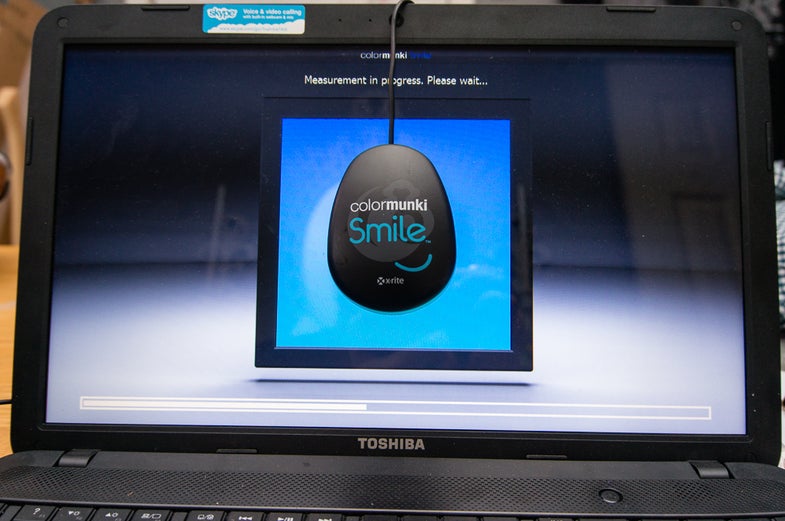 We may earn revenue from the products available on this page and participate in affiliate programs. Learn more ›
When it comes to camera gear, a color management system for your monitor is tough to consider a "fun" purchase. You're in for hundreds of dollars just to get your images look how they're supposed to in the first place. X-Rite's new ColorMunki Smile, however, takes some of the sting off, though, with a price point of just $99.
In the box
The kit comes with a mouse-shaped colorimeter that dangles in front of your monitor and a disc with software on it. That's pretty much it. Stick the disc in, install the software, plug in the colorimeter and you're off. If you're looking for simplicity, you couldn't ask for more.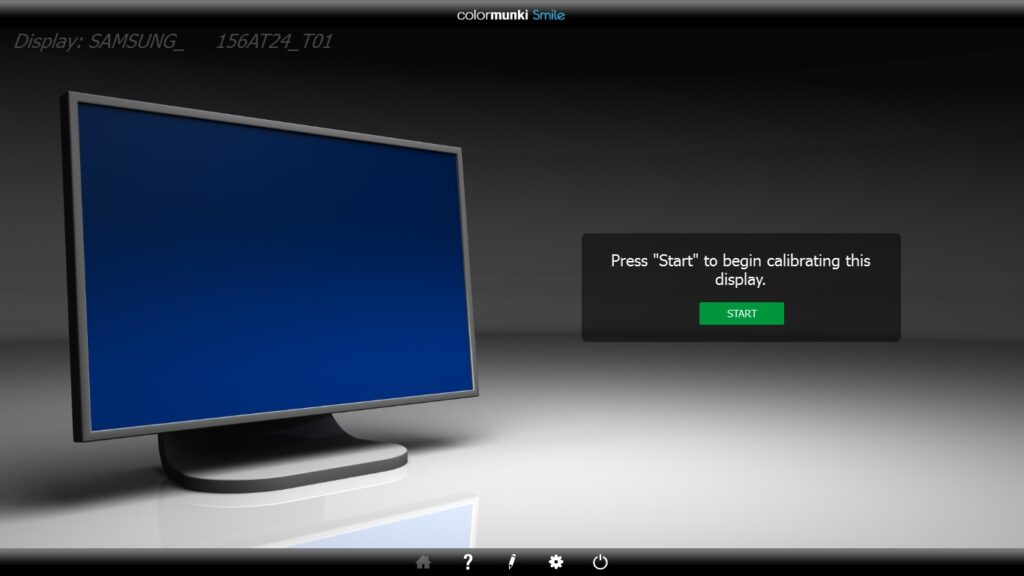 Using it
Once the software wizard is fired up and the colorimeter is plugged in, there's really nothing more for you to do. You don't need to adjust your monitor's controls at all. There's no white point to set or gamma to adjust. You press start and it goes. It goes pretty fast, too. The whole thing took less than five minutes.
What's good
It's literally almost impossible to mess up the process. It's fast and it's easy. It's also relatively cheap and the results were good. I ran the process several times on a Windows 7 laptop and the results were consistent and accurate, even after tearing off a few prints.
Limitations
All that simplicity comes at the cost of customization options available in higher-end models like the ColorMunki Display. Want to set your own white point? Sorry. Want to customize your gamma? Not going to happen. Looking for something with ambient light correction? Not at this price point. But all of that is pretty much the point. If you know that going in, it's not really a negative.
One slight downside though, is that the results did vary a bit as I changed around the lighting situations. That's a common issue with calibration systems, but it's not made overly clear during set-up, so casual users might not know
The user is also relatively sheltered from the whole monitor profiling process. You can go through the whole ordeal without even hearing the word "profile." And while that lowers the barrier of entry, it also restricts growth a bit if the user wants to get more serious about printing.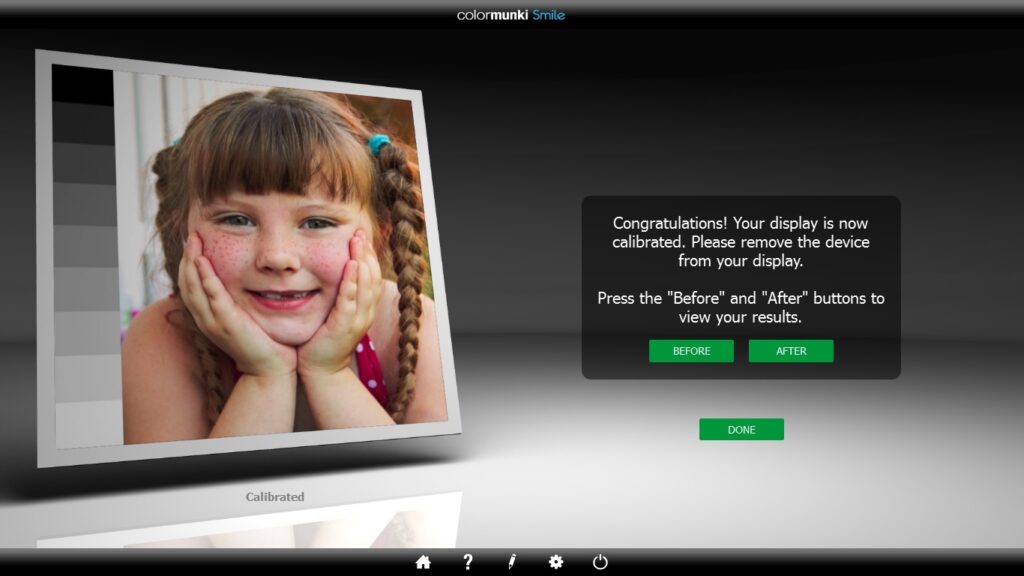 Who is it for?
Ultimately, the ColorMunki Smile is a great start into color management. It's not the choice if you're going to be delivering prints to clients, but that should be obvious for the name. It's as simple as it could possibly be and gives quick tangible results. And anything that can reduce the intimidation factor involved with using something called a colorimeter is a plus in my mind.