New Gear: Transcend Wi-Fi SD Card Joins The Rush To Wireless
Transcend has jumped on board the WiFi SD card game, with a new line that can connect to the internet or another device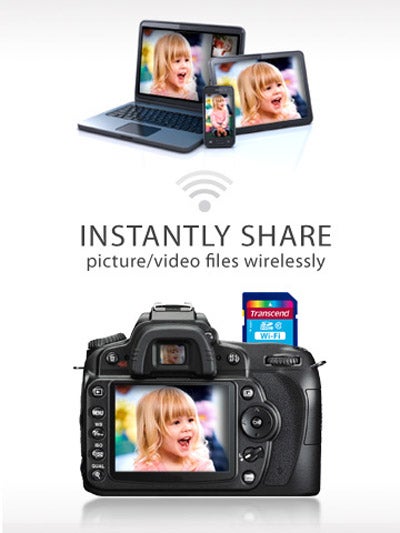 Storage media Transcend has created their own entry into the world of Wi-Fi enabled SD cards, announcing the newly introduced (and unsurprisingly named) Transcend Wi-Fi SD card. This range of cards will allow shooters two different ways of connecting their cameras to the outside world — either directly to a smartphone app, or by joining it to a local Wi-Fi network.
Once the card is in your camera, it automatically goes into "Direct Share" mode, creating a local ad-hoc network that you can access via a smartphone app (available for iPhone, iPad, and Android). In this mode, images can be viewed, downloaded, and shared from your mobile device. You also use the app to control the card, setting it to "Internet Mode". "Internet Mode" allows the Wi-Fi card to join an internet hotspot, and share files directly online.
If you're not entirely set on controlling and viewing your images from your cellphone, there will also be a browser based interface for computers.
On a more pragmatic front, the cards are all Class 10 speed rated, and will feature be available in either 16GB ($69) or 32GB ($99) flavors. More information should be available at the Transcend website, but it doesn't appear to be working very well right now.
[press release via PhotographyBlog]