New Gear: Profoto RFi Softboxes
Profoto's new light shapers are compatible with a wide range of lighting systems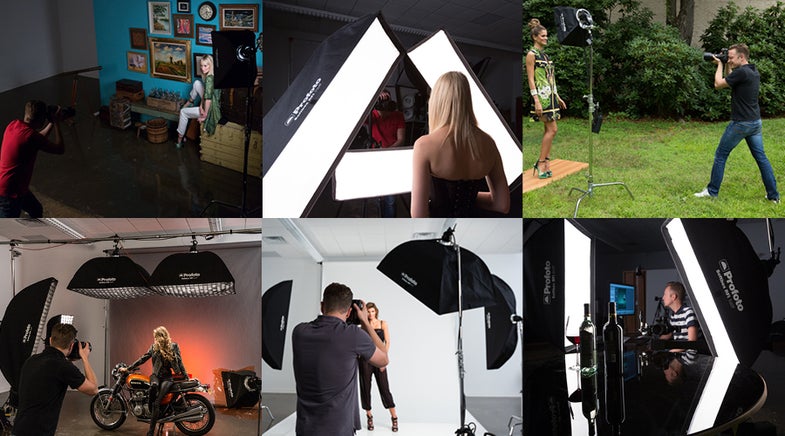 There's no shortage of offerings when it comes to light shaping tools, but now Profoto has created their new RFi line of soft boxes that work with a wide variety of lighting systems.
There are four shapes to choose from: Traditional rectangle, strip, octagon, and square. Each shape has its own selection of available sizes. There are also modifiers like grids and diffusers for each size and shape.
The most interesting thing, however, is that Profoto also offers a variety of speed rings that make the RFi line compatible with more than 20 different brands. There's even a speedring made specifically for using small flashes, which is very useful.
The rods used to construct the softboxes are color-coded, which some brands have been doing for a while, but it's a welcome addition for Profoto. Each box has a silver lining and a sturdy sewn cover so they transmit more light and will withstand the beatings often suffered by traveling softboxes.
Since these are made by Profoto, they won't be cheap, but they will likely be very good and extremely sturdy. We hope to get a few in for review, especially that speedlight adapter, to see how they stand up against the rest.