New Gear: Metabones Adapter Adds Canon AF To Sony NEX Mount
The people at Metabones have figured out a way to use a autofocus in their Canon to Sony adapters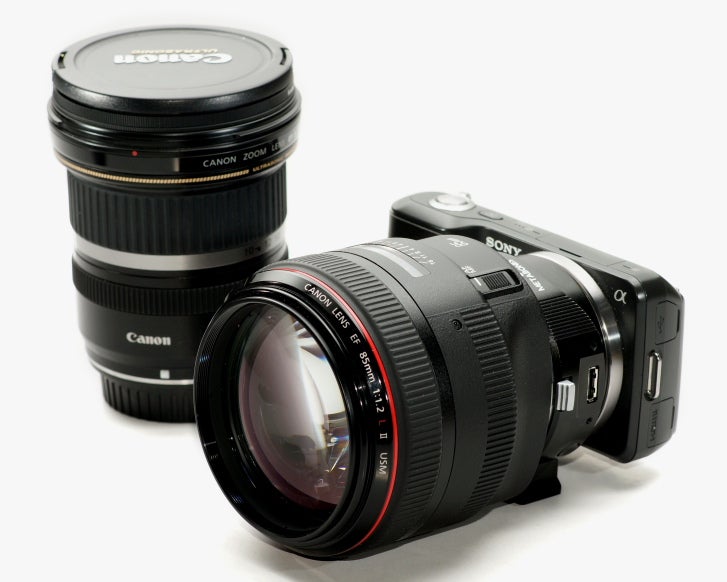 Metabones impressed us in January of this year, when they announced an adapter that would allow Canon lenses to work with electronic aperture control on Sony NEX bodies. Their newest product goes a step beyond that, achieving the pinnacle of the adapter mount: autofocus. They claim Canon AF lenses will work with the Smart Adapter II for Sony NEX bodies.
The Metabones adapter will take Canon EF and EF-S lenses from 2006 or later, and marry them with your Sony NEX for full autofocus functionality. The big question is how that changes the autofocus speed of the lens, seeing as it's using a completely different focusing system than it was designed for. In the new product announcement, Metabones said:
Older Canon lenses and third party versions won't work for AF, but will still have aperture control, image stabilization, and EXIF data.
Like its predecessor, the Smart Adapter II will set you back $399 — but if you bought the older model, you can send yours back, and get a new, autofocus compatible one for $50.
[via DPReview]