New Gear: The Lynny Lens Is Squishy, Does Lo-Fi Tilt-Shift For $75
If you're a fan of bizarre and inexpensive lenses, the Lynny might just scratch your itch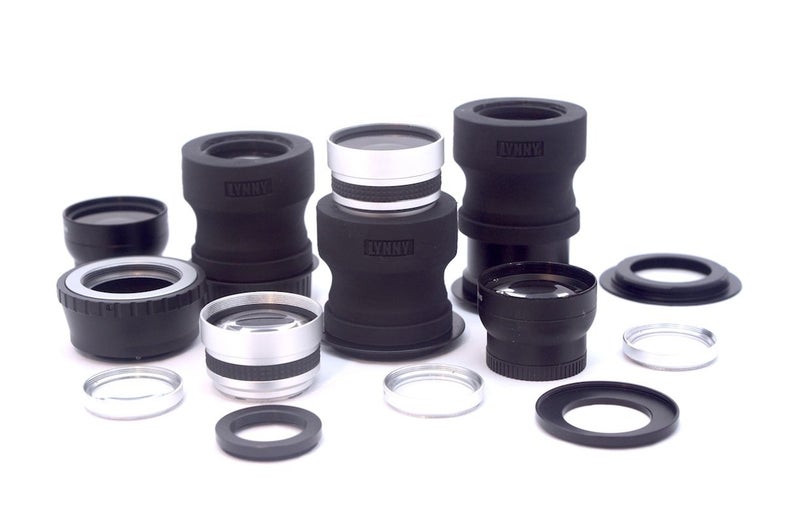 We may earn revenue from the products available on this page and participate in affiliate programs. Learn more ›
The Lynny is one of the more peculiar lenses we've seen in a while. From what we can tell, the Lynny, is…well…squishy. It's has a soft, flexible exterior that allows you to tilt the lens in order to control blur. Focusing is also done by using its flexibility, requiring you to squeeze, push, and pull the lens until you get the image how you want it. The concept is actually pretty similar to the original Lens Baby.
While the bizarre focusing system may turn some people off, the $75 sticker tag makes it inexpensive enough to pick up on a whim, even if the images will come out super-soft, with chromatic problems out the wazoo. Since the lens is totally manual, it'll also mount on any camera type, you just have to drop $10 on an adapter appropriate for your camera system. You can also get wideangle, telephoto, and macro addons for around $20.
The Lynny is obviously not designed for people who want excellent visual fidelity, but rather people who want to take more interesting, "artistic" shots. However, the information about the lens is scanty, even for that. For instance, take how the website describes the aperture of the lens:
This isn't the first iteration of the Lynny that we've seen, but appears to be the first commercial one. The first appearance of the Lynny was an IndieGoGo project, and then it moved to Kickstarter. But the very first attempt at the Lynny? It was a DIY lens project — which makes it pretty cool that its grown all the way into a commercial product.
[via ePhotoZine]