The Usain Bolt Nikon D4 Is Up For Charity Auction
The camera that Usain Bolt grabbed after his gold medal 200m dash is now up for auction for a good cause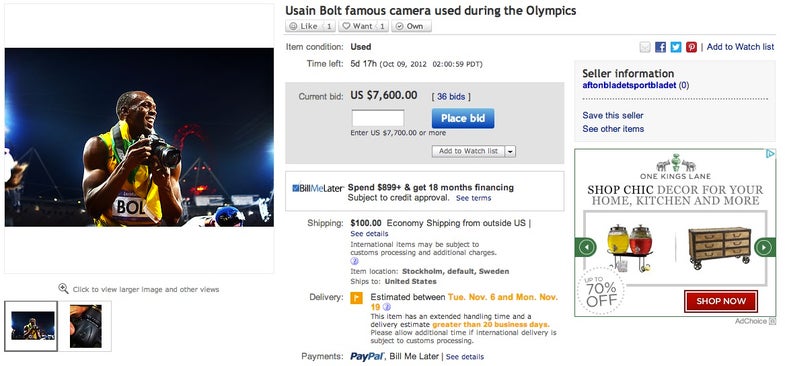 Earlier this year at the Summer Olympics, Usain Bolt grabbed a photographer's camera after winning gold in the 200m, hamming it up with the gear for the crowd of photographers swarming him. Now, that same Nikon D4 that belonged to photographer Jimmy Wixtröm is up for auction on eBay — with the money raised going to the Swedish Cancer Society and Bolt's own education charity in Jamaica.
As of publication, the auction is sitting on $7,600.00, with just under six days left to go. That'll get you the Nikon D4 (body only, sorry, no glass), and a framed photo of bolt using the camera. How do you know that this camera is the real thing? As Wixtröm put it in the auction description, "after he was done with taking photos, Bolt carved his name on the camera with a screwdriver – and thus made it unique."
Here's a chance to own a one-of-a-kind piece of sports memorabilia, and help a good cause. If you won it, though, would you shoot with the camera? Or keep it well preserved on a shelf somewhere?
[via Reddit]