New Gear: Benro MeFOTO Transfunctional Travel Tripods
These petit tripods can easily convert to monopods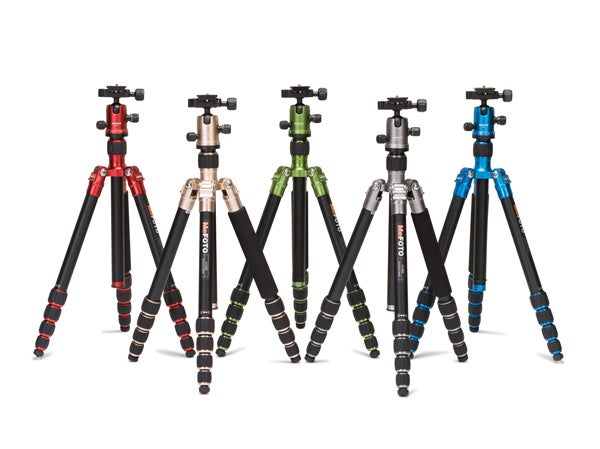 We may earn revenue from the products available on this page and participate in affiliate programs. Learn more ›
The name is a bit silly, but Benro's new travel tripod can actually quickly transform into a monopod without the need for tools. That's pretty handy.
When totally collapsed, the MeFOTO is just 15-inches long, which is what lands it in travel tripod territory. At maximum height it will hold a camera 64″ off the ground. It weighs 3.6-pounds and can hold up to 17.6 pounds, which is plenty for a full-on DSLR rig.
The head is a Dual Action Q-series ball head, which can be used for both photo and video, which is becoming an increasingly important consideration with the rise of HDSLRs.
The MeFOTO is available now for $229 including legs and head. It comes in five different colors, unfortunately, though, there's no full-black option. You'll have to choose from red, green, silver, blue, or a champagne-like tint.