GoPro Gets A Smartphone App
You can now control your GoPro from your iPhone — if you dropped $59 on the Wi-Fi BacPac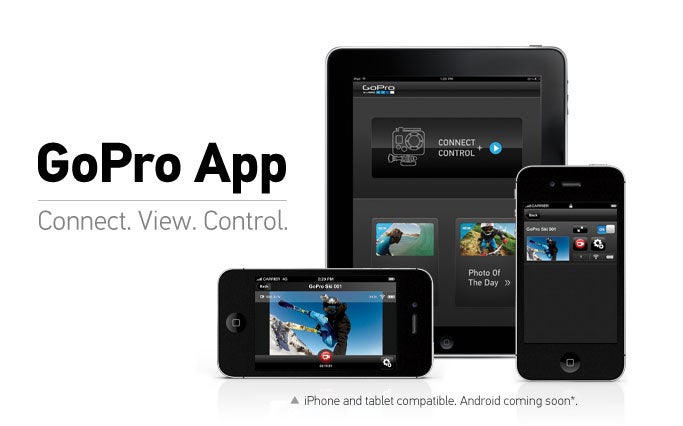 The popular action camera GoPro has just announced a companion app, unsurprisingly called GoPro App. The app is available for free on iTunes, with an Android version in the works, and allows you to control the full range of the camera's settings, and use it as a live view for what's being shot.
The ability to quickly change settings on a large smartphone screen rather than a dinky black-and-white LCD will make it much faster to get your GoPro set up the way you want.
You should note, though, that it only works with the HD Hero2, and you need to have purchased the additional Wi-Fi BacPac, which will set you back $59.
Early reports indicate the app is functional, but not without its quirks. You can only connect to one camera at a time, and since the connection is over Wi-Fi, you can't be connected to an online Wi-Fi link at the same time. You also can't view any footage stored on the device, and some have complained about a lag between the camera and the smartphone of up to 5 seconds.
GoPro isn't alone in offering a smartphone app. The Contour+2, Contour+, and ContourGPS model of the Contour range of actioncams all have a built-in Bluetooth chip, which allows the same sort of functionality, but without the need for buying an external transmitter. At $400 for the Contour+2, that's not much of a price difference between the combined Wi-Fi+GoPro of $360 — and it's all in one rather than two separate units.
[via Engadget]