New Gear: Polaroid Gets In The Action Cam Game With XS7, XS20, XS100
Polaroid is getting involved in the action cam world, with a trio of new devices price from $69-$199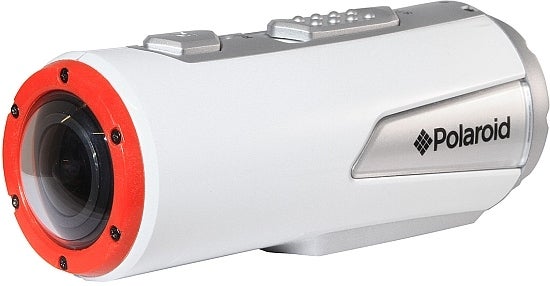 We may earn revenue from the products available on this page and participate in affiliate programs. Learn more ›
Polaroid unveiled a new line of action cameras at Photokina 2012, debuting three comparatively affordable entrants into this growing marketplace.
The lowest cost of the trio is the XS7, which is expected to go for just $69, and be available in retailers like Toys 'R' Us. This small, square camera will feature a CMOS sensor capable of capturing 5-megapixel stills and 720p video, with a 2-inch touchscreen and a waterproof case good for depths down to 10 meters.
The XS20 is a small step up, and will retail for $99. It features identical sensor stats to the XS7, and the same video and image size. However, it also has a high-capacity battery for up to three hours of recording, and a motion sensor linked recording system (if you want to use it as a security camera). It's waterproof down to 20 meters, and has eight built in LEDs for illumination.
At the top of the line is the $199 XS100, pictured above. It features an upgraded sensor, which can record video up to 1080p and 16-megapixel images. The lens records a 170° field of view, and the XS100 has a number of other features the less expensive models lack, like:
Adjustable frame rates like burst shooting mode, time lapse and fast and slow motion, allowing users to see their action in a new way.
Auto rotation G-Sensor so the camera will always capture the best shot, no matter it's position.
Waterproof for up to 10m and features professional low-light performance for shooting in all environments.
Dual file recording with every HD video, creating an additional smaller file for easier uploading and sharing to social media sites.
According to a hand's on at Photokina that Engadget did, Polaroid is playing up the comparatively low price of these cameras compared to the competition. Picking up an action camera for $69 is certainly on the affordable side, and you won't be too sad if it gets smashed while you're kayaking some rapids — but the question remains if the image and video quality end up being worth it.
[via PhotographyBlog]