New Gear: Olympus Stylus XZ-2 iHS Advanced Compact
The great old lens is sticking around for the new Olympus flagship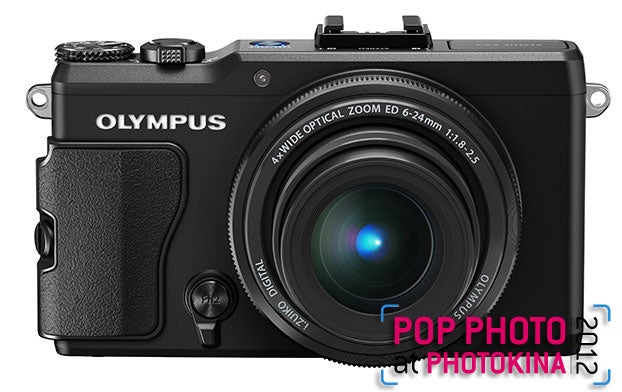 When the Olympus XZ-1 was announced we liked it for its fast lens and solid image quality. Now, the ZX-2 is here and it looks like Olympus didn't want to mess with success.
The XZ-2 uses the same lens as its predecessor, giving it a full-frame equivalent focal range of 28-112mm and a maximum aperture that starts at F/1.8 at the wide and and drops to just F/2.5 at full-zoom. Surrounding the lens on the XZ-2, however, is a new Hybrid Control Ring. It can work in both digital and analog modes. Switched to digital, it has click stops in its rotation for controlling things like zoom and aperture. Switched to analog, it turns smoothly for controlling things like manual focus. The control ring is a feature we've liked on cameras like the Canon S100 and the Sony RX100, so it's good to see it added here.
Olympus has also added some other touches to emphasize their attention to the user experience. The 3.0-inch, 920,000 dot LCD screen now displays a revamped menu system that Olympus says will be more similar to using their PEN or OM-D cameras.
From an imaging standpoint, it still uses a 1/1.7-inch sensor with a 12-megapixel resolution. It works in concert with the TruePic VI processor, which is actually the same chip you'll find in the OM-D E-M5. That gives it a maximum resolution of 12,800. Pretty good for a compact.
The new line of Olympus cameras is also compatible with the Toshiba FlashAir SDHC card that gives the camera Wifi features, like the ability to share photos with a smartphone for uploading to social networks.
We'll be getting some hands-on time with it soon, so stay tuned for a demo of the slick control ring.