New Gear: Leica D-Lux 6 and V-Lux 4 Compacts
Leica puts new glass into its compact line-up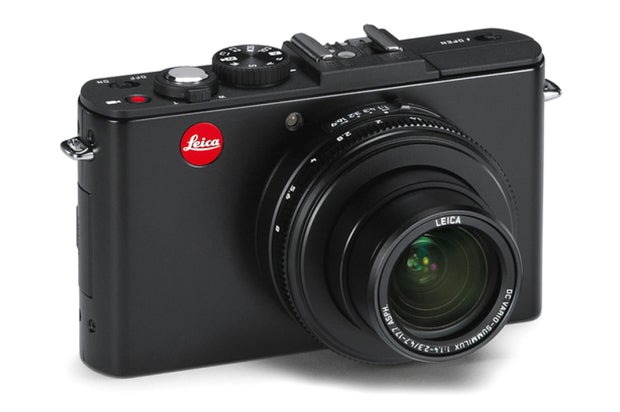 We may earn revenue from the products available on this page and participate in affiliate programs. Learn more ›
In addition to the new flagship Leica M, the German camera manufacturer also announced two new iterations of it compact camera line today in the form of the Leica D-Lux 6 and V-Lux 4. And, as would be expected, they are both essentially carbon copies of their Panasonic counterparts, the DMC-LX7 and FZ200 respectively.
The Leica D-Lux 6 features a newly redesigned 1/1.7" 10MP (effective) CMOS sensor, full HD video recording at 1920 x1080p at 60fps (AVCHD) and an ISO range of 80-12800.
Leica also completely redesigned the lens on the camera, making it significantly faster than the previous generation. The DC-Vario-Summilux lens on the D-Lux 6 is an f1.4-2.3 4.7-17.7mm, or a 24-90mm 35mm equivalent. Comparitively, the lens on the D-Lux 5, which is essentially the same focal length, had an aperture range of f/2-3.3.
In terms of the ergonomics, the D-Lux 5 and D-Lux 6 are nearly identical, however, the engineers did add a clickwheel around the lens barrel to toggle aperture, which is certainly a much welcomed design tweak.
The D-Lux 6 will be available in the beginning of November. Currently no pricing has been announced, but it will likely fall in the same price point at the D-Lux 5, which is currently $750. The Panasonic LX57, comparatively, cost $450, however the Leica does ship with a copy of Lightroom 4.
The V-Lux 4 on the other hand also got a brand new sensor, specifically a 12MP CMOS with a maximum ISO range of 6200. It offers the same insane zoom range, of 4.5-108 at f/2.8, or 25-600mm 35 mm equivalent, as its predecessor the Leica V-Lux 3. Again, like the D-Lux 4, the lens was completely redesigned, so it will be interesting to see how it compares to the previous iteration in our lab test.
It offers an impressive burst rate of 12fps at full resolution as well as HD video capture of 1920x1080p. It also offers a 1.4MP electronic viewfinder with 100% coverage.
Also available in the beginning of November, the V-Lux 4 also has no price point at the moment, but again, it will likely be in the ballpark of the V-Lux 3 which currently costs $700. Again, its Panasonic counterpart will run you $550.