Lens Test: Nikon 85mm f/1.8G AF-S Nikkor
Fast, affordable, versatile, and perfectly portable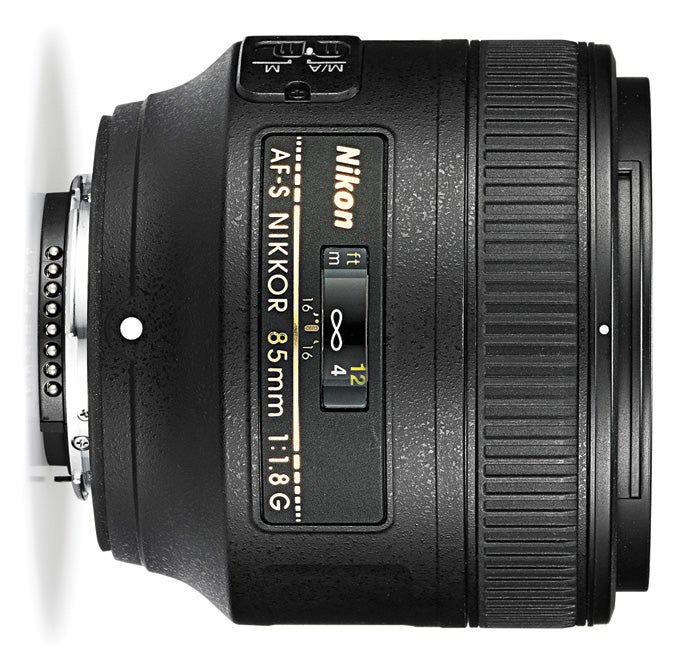 We may earn revenue from the products available on this page and participate in affiliate programs. Learn more ›
When nikon introduced its full-frame D4 for pros in January, it also had something for its amateur fans: the 85mm f/1.8G AF-S Nikkor ($500, street)—the fifth 85mm for FX bodies in its current catalog. This newest 85mm also belongs to another Nikon subset: It's one of a trio of fast f/1.8 primes, along with the 28mm and 50mm, that almost mirrors Nikon's famed trio of f/1.4 primes, the much-lauded 24mm, 50mm, and 85mm. The f/1.8s, however, are lighter, more compact, and significantly more affordable. Compared to the f/1.4, for example, the relatively new 85mm f/1.8 weighs half as much and comes in at less than one-third the price.
With internal focusing and a nonrotating barrel, the f/1.8 is suited for front-mounted accessories. The lens also offers manual focus in the autofocus mode, a rubber gasket around the lensmount, and Nikon's quiet SWM focusing motor. Its faintly stippled matte-black surface sets off the gold barrel markings, which include a depth-of-field scale for, alas, only one aperture: f/16. (The f/1.4's scale is the same.)
Among its pleasures: a smooth-turning, rubberized, manual-focus ring that's more than half an inch wide. And unlike Nikon's D-series 85mm f/1.8, this G-series lens sports a reverse-mounting shade for easy stowage and transport.
In the field, we found the lens fast-focusing and easy to use. While the SWM focusing motor, did, in fact, focus quietly, we still heard its slight buzz and whine in video clips of otherwise noiseless scenes. So if pulling focus while recording video with this lens is in your future, make sure your DSLR will support an off-camera mic. Even a turn of the manual-focus ring was audible in our clips.
In the Popular Photography Test Lab, the lens delivered top-drawer optical performance by all the important metrics, almost matching, in every case, what we found with the $1,700 85mm f/1.4.
Should you wait until you can afford the f/1.4? Both lenses are great for low light, portraits, wedding work, table-top products, and general photography. Both scale up to a 127mm equivalent on DX bodies—suitable to longer tele applications like some sports and nature. Users can also dial in the maximum aperture to selectively clean up a cluttered scene by defocusing the foreground and/or the background.
If you're a wedding photographer who can deduct the cost of the lens, we say go for the f/1.4. It's probably better for candle-lit portraits. The rest of us would be very nicely served by this humble, but magnificent, 85mm f/1.8.
SPECIFICATIONS
85mm (85.24mm tested), f/1.8 (n.a. tested*), 9 elements in 9 groups. Focus ring turns 90 degrees.
Diagonal view angle: 28 degrees.
Weight: 0.78 lb.
Filter size: 67.
Mounts: Nikon AF.
Included: Lenshood, case.
Street price: $500.
Website: nikonusa.com
TEST RESULTS
Distortion: 0.05% (Imperceptible) pincushion.
Light falloff: Gone by f/2.5.
Close-focusing distance: 28.62 inches.
Maximum magnification ratio: 1:6.80.