Hands-On Video: Canon's Remote-Controlled Robotic Camera
We got the chance to play around with the same robotic rig photojournalists used at the 2012 Olympic Games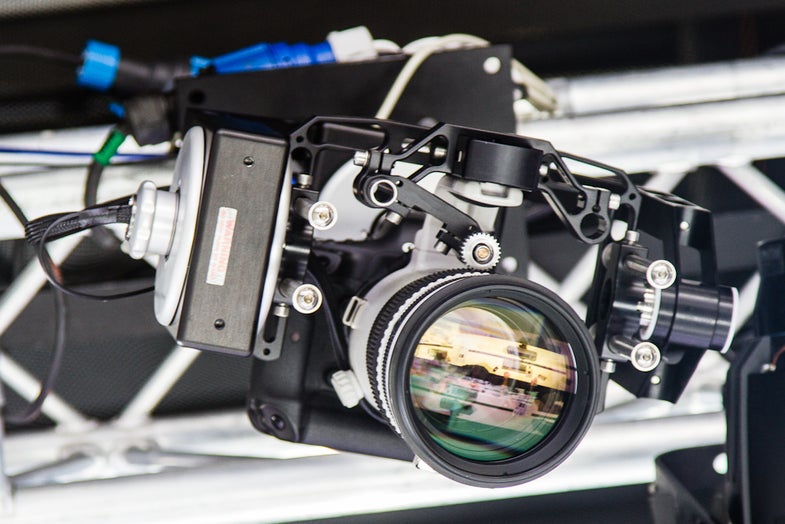 We may earn revenue from the products available on this page and participate in affiliate programs. Learn more ›
We were a bit jealous when we saw all those robotic camera rigs working away at the 2012 Olympic Games, but today on the floor of Photokina 2012, we got to control one ourselves.
The robotic rig had a Canon 1D X with a new 200-400mm telephoto zoom lens attached. It's controlled by a simple joystick that allows you to move the camera as well as zoom. The rig itself was made by the wizards at a company called Camera Corps. in the UK.
It's a bit tricky to use, especially if you want to be accurate with it, so I'd definitely want some practice before I ever used one to actually shoot something. And the interface is nice, but after seeing a demo of Canon's iPad app working with the new 6D DSLR, I can't help but think that by the time the next Olympics roll around, all the robot cameras will be controlled in a similar way.