The Quickdraw is an Innovative Lens Holster that Ensures Your Glass is Always Within Reach
This Kickstarter project makes sure your lenses are always at your hip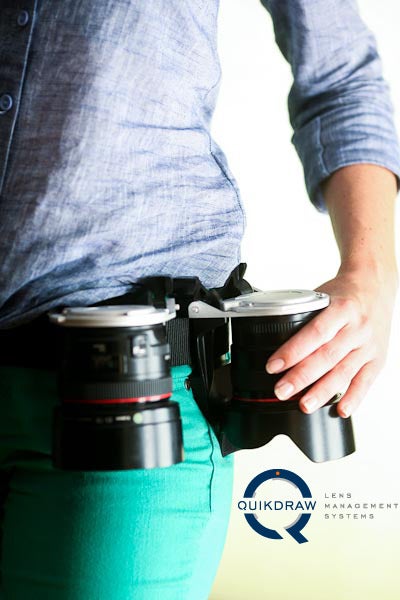 Swapping in and out lenses while out shooting is one aspect of photographey that can be frustratingly slow, awkward and complicated. Between having to pull your lens out of the bag, take off the rear cap, and swap out your current lens for the new one, the chances of missing that key image that you switched lenses for in the first place, is quite high. However, Riley Kimball is trying to change this annoying process with a Kickstarter funded project called Quikdraw.
Quikdraw is a lens holster system based around attaching metal lens bases to a belt, where you can easily lock them into place and pull them out later. So rather than needing to grab a lens out of your bag, you just unmount it from the Quikdraw and put it on your camera — which also kills the need for a back cap.
The plan right now is for the release of a Nikon and Canon version of the system, but I imagine if it's successful, it wouldn't take too much to expand on to other mount-types, too. Kimball needs to raise $100,000 over the next month in order for the project to go ahead, and if you want to get on board, there's an early-bird special of $75 for the mount.
Watching that video above, I know I wouldn't be near as fast getting those lenses on and off — it still always takes me a couple of seconds of fumbling to align everything right, and I'm sure the same would hold true on my hips, too.