New Gear: Profoto Pro-B4 1000 Air Has A 1/25,000th Second Flash Duration
A fast new pack and a few upgraded heads from those wonderful Swedes at Profoto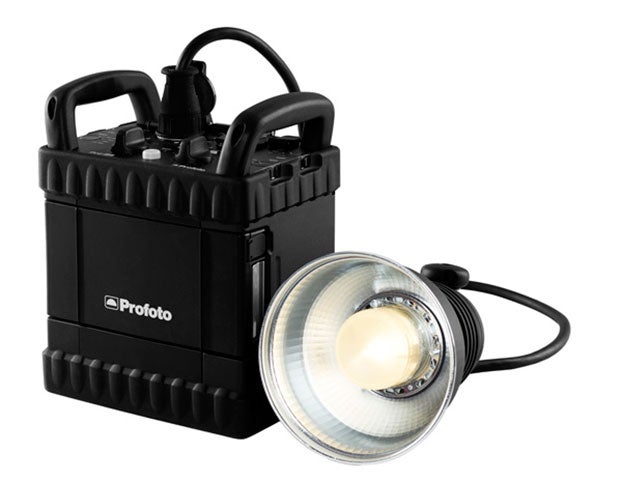 We may earn revenue from the products available on this page and participate in affiliate programs. Learn more ›
By now, you know how expensive pro-grade studio gear can be. But, all that dough often gets you awesome performance, like Profoto's new Pro-B4 1000 Air which has the shortest flash duration of any flash pack in the world. Fancy.
Inside the cast aluminum pack is a Lithium Ion battery that charges in less than 45 minutes. On its lowest setting (which is still fairly powerful) it can churn out up to 30 pops in a single second. Those pops can be as short at 1/25,000 sec., which means it will freeze action like nobody's business.
That fast operation is due to the new Hybrid Capacitor Technology, which should also be extremely durable.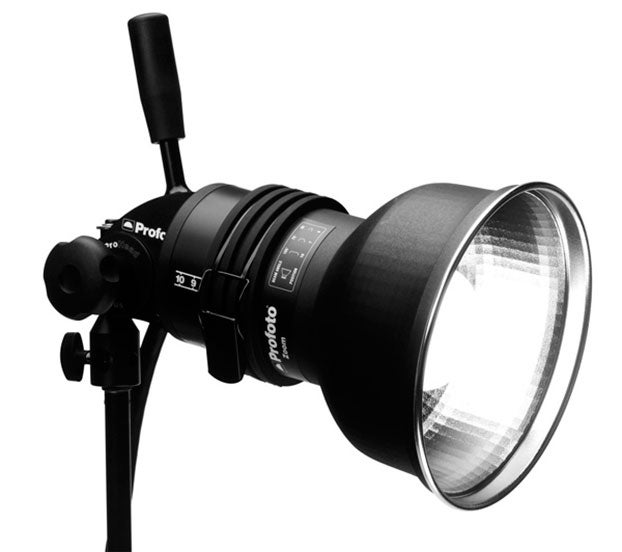 Profoto also has a selection of new Pro Plus flash heads. The ProHead Plus and Pro-B Head Plus are updated versions of previous models. They have a new connector with better weather-sealing, a better stand adapter with a fixed screw, a more consistent flash tube and a thicker glass cover.
The ProRing Plus and ProRing ring light modules just get the new connector as their actual lighting system works a bit differently.
There's no official word on pricing, but it's not going to be cheap. Still, we're looking forward to getting our hands on that new pack. 1/25,000th second? Yes, please.