New Gear: Canon PowerShot SX500 IS and SX 160 IS
24-720mm focal range equivalent is a lot of reach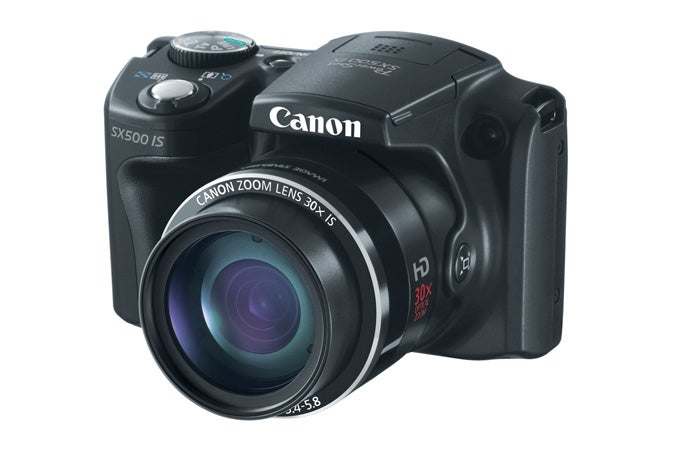 We may earn revenue from the products available on this page and participate in affiliate programs. Learn more ›
If compact cameras want to do well these days, they have to offer something that a smartphone camera can't. That's at least part of the reason the super-zoom category has been picking up steam in the last few years. Now, Canon has two updates to their SX-series in the 30x SX500 IS and the 16x SX160 IS to flex their optical zoom muscles.
PowerShot SX500 IS
The longer of the two starts at a 24mm full-frame equivalent focal length and goes all the way out to a monstrous 720mm equivalent. To accommodate all that length, Canon built in their new-ish Intelligent Image Stabilization, which actually analyzes the shooting situation and adjusts accordingly.
Behind all that glass is a 16-megapixel sensor, coupled with a Digic 4 processor. They also claim to have upgraded the AF system pretty substantially over the previous SX models, which isn't always a strong suit for cameras i this category.
One cool feature they've included is the Zoom Framing Assist function, which is very helpful when you're trying to shoot all the way out at 720mm. Pushing the button zooms the camera out quickly so you can scan the scene for what you're trying to photograph. A box appears on the screen showing you the field of view you'll have once you zoom back in. Put the subject in the box, press the button again and you're zoomed in on it.
The rest of the camera is composed of a 3-inch LCD, HD video capture, Smart Auto mode and a whole pile of other shooting modes that should be very familiar to you by now.
PowerShot SX160 IS
**
**
The smaller, cheaper SX160 IS has a full-frame equivalent focal range of 28-448mm. It has the same 16-megapixel sensor, Digic 4 processor and Intelligent IS system, just stuffed into a smaller package. It maintains the big three-inch LCD screen and can be powered by AA batteries, which is either a positive or a negative depending on how you look at it.
Price and Availability
The SX500 IS will cost $329 and the SX160 IS will come in a full $100 cheaper at $229 when they're both released in September.