Ebay Watch: The Original Nikon 1 Camera Selling For $32,000
No, not the digital 1, the rangefinder 1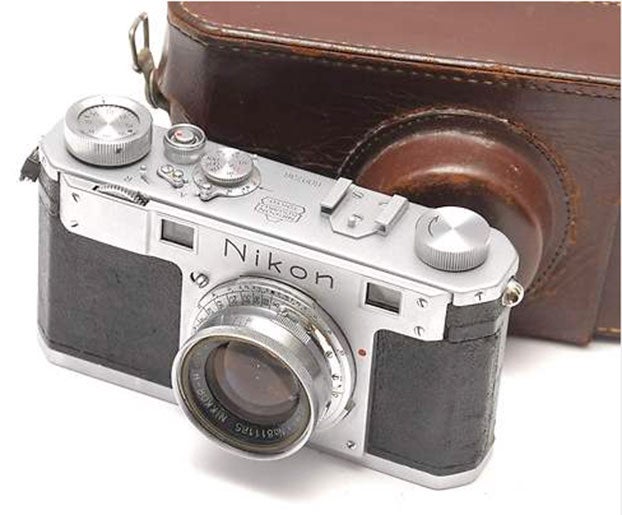 As photography and camera journalists, we can write off time spent looking at awesome old cameras we can't afford on eBay as "research." So, I was doing a bit of "research" today and ran across a cool artifact for Nikon fans: An original Nikon 1 rangefinder.
The Nikon 1, not to be mistaken with its new-fangled digital counterparts, was the first camera to wear the Nikon badge back in the late '40s. It's often overshadowed by the popular SP and of course the first Nikon F, but if you want the OG, this is the camera.
Several sources around the web suggest there may be fewer than 400 of these cameras to go around, in large part because of unpopularity stemming from the aspect ratio of the images it captures. The auction suggests that it's a 24 x 30, but I've only ever seen them using the still-odd 24 x 32. The standard in the US was, of course, 24 x 36, so they weren't exported from Japan because they wouldn't fit in the standard slides. The follow up to the 1 was the M, which used a more acceptable 24 x 34 format.
The fascinating thing about the camera is that it was the beginning of an era. It was the first time Nippon Kogaku KK attached the Nikon name to a camera and it set it out to compete with Leica and Contax who were, at the time, dominating the space.
So, if you have $32,000 or so laying around, you can make it yours. Or, you can keep saving up for that $2,000,000 Leica telephoto lens we wrote about yesterday.