Westcott X-Drop Is a Portable Backdrop For $100
The whole package weighs just three pounds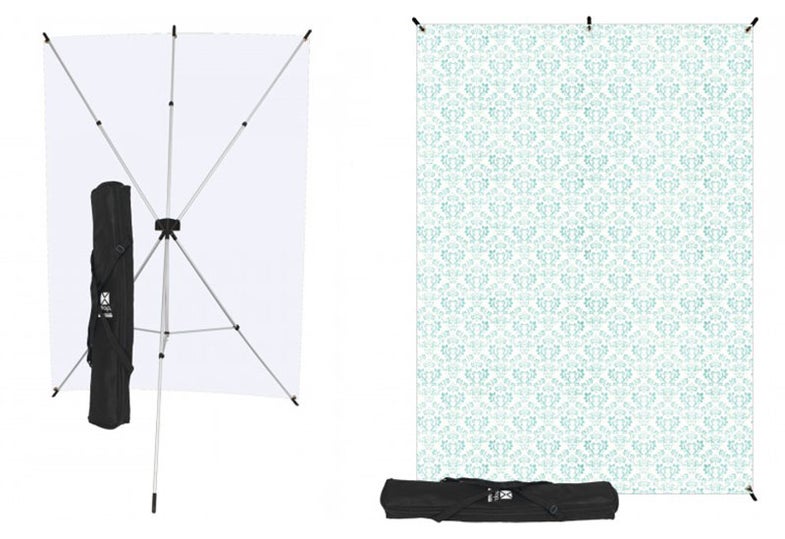 We may earn revenue from the products available on this page and participate in affiliate programs. Learn more ›
Dragging around a background setup can be less than ideal, but Westcott has always gone out of their way to make it easier. Their latest setup is extremely portable and pretty cheap, too.
The X-Drop gets its name from the X-shaped support system that holds up the 5′ x 7′ fabric sheets. It has familiar telescoping legs like traditional light or backdrop stands and weighs less than three pounds complete.
There are nine different color backdrop options, including old standbys like black, white, and Chroma Key Green. They also have several other colors with names like "Serenity," "Eminence," and "Saffron."
The whole kit comes in a carry case that holds up to three backdrops. You can purchase additional sheets for $50.
It's not a huge backdrop so you can't do big group portraits against it, but if you're just putting together a small wedding photobooth or something, this could be a great, cheap, easy-to-carry option.