New Gear: Fujifilm FinePix F800EXR With 20x Zoom, And Wireless Image Transfer
The newest superzoom from Fujifilm has a long zoom, wireless capabilities, and sensor that's larger than most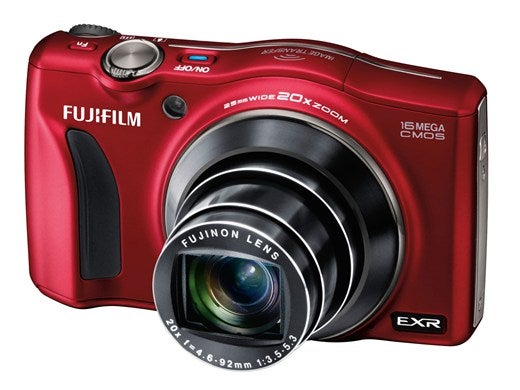 Fujifilm has just announced a new compact superzoom which will be hitting the market August of this year. The FinePix F800EXR takes advantage of Fujifilm's EXR sensor technology, and puts a huge zoom lens on the front of it. The glass on the F800EXR runs 25-500mm full-frame equivalent. That gives it a 20x zoom factor, but leaves you with a maximum aperture range of f/3.5-5.3. Under the hood is a backlit 16-megapixel EXR-CMOS sensor, which is 1/2-type, making it marginally larger than the 1/2.3-inch sensor usually found in long-zoom compact cameras.
The other major new feature of the F800EXR is wireless image transfer — users can load up the FUJIFILM Photo Receiver app on their Android or iOS smartphone or tablet, and wirelessly beam images directly from the camera to the mobile device. The connection functions in the other direction, too, and the app can be used to attach GPS data to images as they're being snapped.
As with all EXR cameras, the F800EXR can cut down to recording 8MP images, but with either boosted dynamic range or reduced noise.
The F800EXR has full manual controls, optical image stabilization, RAW compatibility, and can record 1080p movies. It'll be available in August of 2012 for $349.95.