New Gear: Sigma 18-250mm F/3.5-6.3 DC Macro OS HSM Zoom Lens
Sigma's all-in-one zoom lens gets smaller and a little more temperature tolerant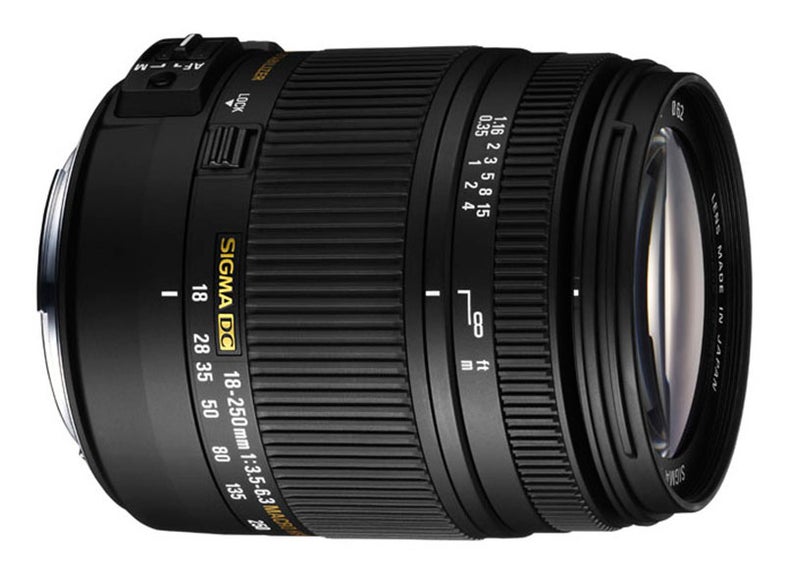 We may earn revenue from the products available on this page and participate in affiliate programs. Learn more ›
If you're a fan of all-in-one zooms, this has been a pretty good week for you. First nikon announces their new 18-300mm VC and now sigma has a new version of their 18-250mm with OS coming in July.
Compared to the old version, the new 18-250 uses a new body material called TSC, which gives it a smaller overall form factor and helps minimize the expansion and contraction that can come from extreme temperatures (TSC stands for Thermally Stable Composite). It also adds "macro" functionality, but the maximum magnification is 1:2.9, so don't expect true 1:1 out of it.
Inside are several double-sided aspherical lenses as well as one Special Low Dispersion element to keep size down and performance up. It has a Super Mulit-Layer Coating as well as a Hyper Sonic Motor for quiet focusing.
It's a pretty significant overhaul, especially in the size department, which is becoming a highly contested playing field when it comes to super-zooms like this one.
The Canon version will be out first in July, followed by the Sigma, Sony, Nikon, and Pentax versions later on. There's no official pricing yet, but several online outlets have put up pre-orders for $500.