New Gear: Satechi WTR-A Wireless Remote For Canon DSLRs
A new wireless remote from Satechi gives you distance control over your Canon DSLR.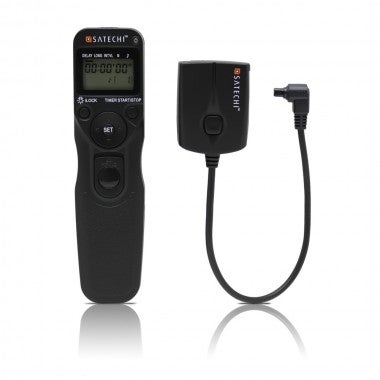 First party wireless remotes can often be extremely expensive — which is why it's always so impressive when another company comes along and makes something incredibly full-featured for a fraction of the price. For instance, the Canon LC-5 will set you back $679, but the Satechi WTR-A goes for a cool $59.99. The Satechi will work with your EOS-1V/1VHS, EOS-3, EOS-D2000, D30, D60, 1D, 1Ds, EOS-1D Mark II,III,IV, EOS-1Ds Mark II,III, EOS-10D, 20D, 30D, 40D, 50D, 5D, 5D Mark II, and 7D. We're not sure about the 5D Mark III, but there's a pretty good chance it would work, too.
As a programmable intervalometer, itcan be set to be used as a self-timer, over regular intervals, or for long exposures.
If $60 is still too rich for your blood, for around half that you can use a smartphone app like Triggertrap Mobile with a connector, and control your camera using a dizzying array of different sensors.