Lightroom 4 Joins Adobe's Creative Cloud
Adobe has added Lightroom 4 to its Creative Cloud app subscription service.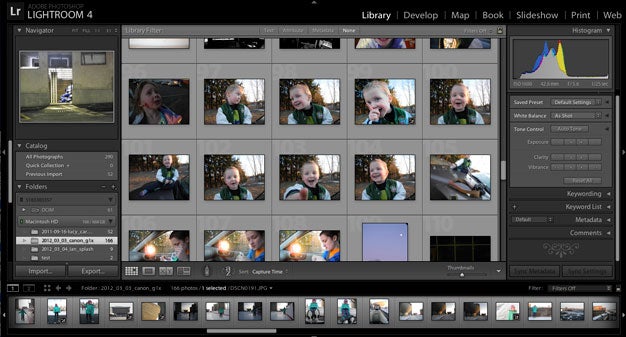 When Adobe Creative Cloud launched earlier this year, it was lacking one major app from the suite: Lightroom 4, an abscence that many a photographer noted. Thankfully, Adobe has just rolled out Lightroom 4 as part of Creative Cloud, so subscribers can download and use the app as part of their subscription.
Creative Cloud charges you a fixed monthly rate (either $75 month-to-month, or $50 on a year long contract) to use all of the Adobe CS6 master suite — which means apps like Photoshop Extended, Premiere Pro, AfterEffects, and now Lightroom. With that fee, you also get 20GB of cloud storage, free website creation, and compatibility with Adobe's Touch mobile apps.
For any questions about using Lightroom with Creative Cloud, Adobe's put together an FAQ, which should hopefully demystify the process — and if you're a recent purchaser of Lightroom 4, you may even be able to grab a refund.
Now that both Photoshop and Lightroom are available in Creative Cloud, the idea of paying for a subscription may be palatable to a lot more photographers.