What Happens When You Stick the Huge 6mm Nikkor Lens Onto a D800?
Remember that $160,000 Nikkor super-fisheye? Here's what it looks like strapped to a D800.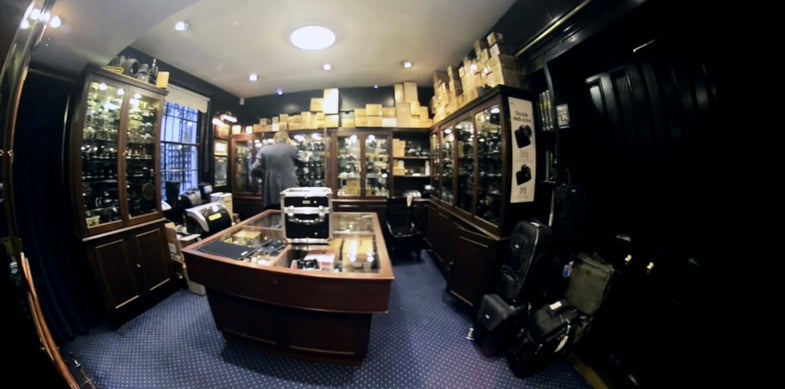 Last month we reported that the incredibly rare Nikkor 6mm f/2.8 lens was up for auction for a whopping £100,000 — but that we had no idea what the images out of the thing would look like. Well it sounds like auctioneers Grays of Westminster were listening, and put together this incredible little video, showing some footage shot with the lens strapped to a Nikon D800.
The 6mm has a frankly unbelievable 220° field of view, meaning it can actually see behind itself. Weighing a whopping 5.2kg (11.5 lbs), it also packs 12 elements in 9 groups, and has an aperture range of f/2.8-f/22. Designed for scientific and industrial applications, the video this thing produces might not be to everyone's taste, but you can't deny it's a technical marvel.
And would you believe that the lens is already sold? It went to an anonymous collector for the full hundred thousand quid asking price.