New Gear: Olympus Tough TG-1 iHS Advanced Rugged Compact Camera With Lens Adapters
An F/2 lens and a BSI CMOS sensor make this smarter than the average rugged compact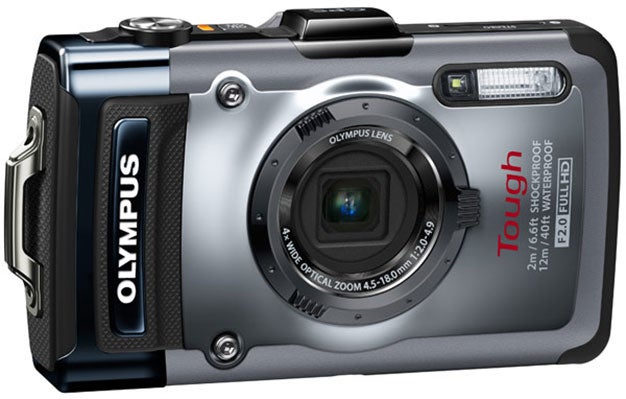 'Tis the season for tough, waterproof cameras to start making their way into the backpacks of outdoor types and the latest model from Olympus looks pretty promising.
Like any rugged camera, its primary talking points are a list of things you can do to it without breaking it. It's waterproof to 40 feet, shockproof from a 6.6-foot fall, and freezeproof down to 14 degrees F. That actually makes it one of the more durable cameras in the segment.
But, unlike many other rugged cams, Olympus has actually put a fair bit of emphasis on the traditional imaging features. The 4x optical zoom lens (25-100mm equivalent) has a maximum aperture of F/2-4.9, which is refreshingly fast. The 12-megapixel sensor is still relatively small at 1/2.3-inch, but it's a backside illuminated CMOS, which Olympus claims will seriously bolster image quality, even at higher ISOs. It even has a 610k OLED display that they claim is easier to see in bright sunlight where camera like these tend to live.
Image processing is handled by the TruePic VI chip and the TG-1 uses the same FAST AF system used in the much higher-end PEN ILC cameras. Also built-in are GPS and the ability to capture 1080p video at 30 FPS. If you want to capture fast action in stills, it can also crank out 10 FPS at full-resolution or up to 60 FPS at 3 megapixels. That's a lot of data for a little camera like this to move.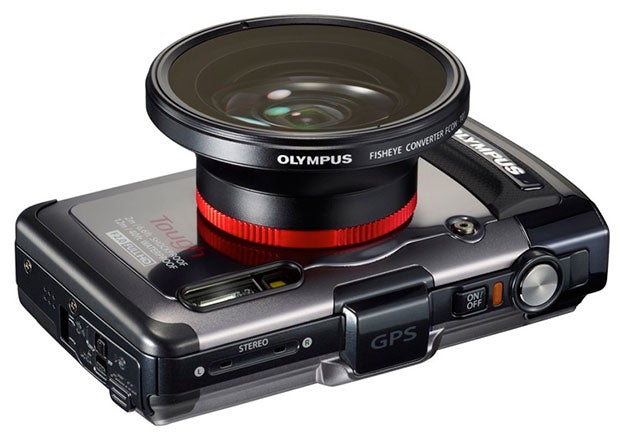 One of the cooler aspects of the TG-1 is that Olympus will be offering a converter ring that makes it compatible with a variety of optics. There's a Fisheye Converter Lens, and a teleconverter lens that ups the overall zoom to 6.8x.
Even with all the advanced features crammed in, the TG-1 will still squeak in at $399, which makes it very competitive with the rest of the field. It starts shipping in June at which point we'll be very excited to beat the heck out of it.