New Gear: Japan Gets The Casio EX-ZR300 and UK The Pentax Optio LS465
The past two days have seen two new cameras destined for markets outside of the USA, one from Casio and one from Pentax.
We may earn revenue from the products available on this page and participate in affiliate programs. Learn more ›
There are certain cameras that launch only in a limited market, some of which are then later pushed out to other nations, and some never stretch beyond those borders. Both Casio and Pentax have recently announced new compact cameras destined for island nations — the former for Japan and the latter for the UK.
The Pentax Optio LS465 is a pocket-friendly, budget compact camera with a 16-megapixel sensor and 5x zoom (28mm-140mm equivalent). Pegged to launch in mid-June for £89.99 ($141), it weighs just 104g, and is less than 2cm thick. The front of the camera also packs a clear acrylic sheet, which can be popped off, and skins can be added to tweak the way the camera looks. 10 of these are provided, but I'm sure anyone with a steady hand and a craft knife could make more.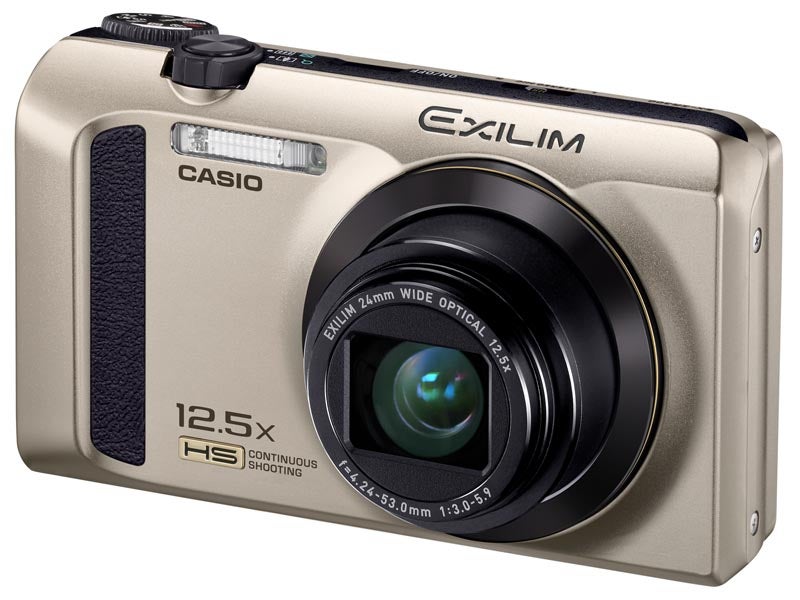 Over in Japan, there's the compact zoom Casio EX-ZR300, with a 12.5x zoom. The 24-300mm equivalent lens has a maximum aperture of f/3 at the wide end and f/5.9 at the tele, and is estimated to cost 40,000 yen when it debuts in June — that's a whopping $500. It shoots 16-megapixel images, has a 3-inch, 460,000-dot LCD, and can snap up to 30 images a second.
We haven't heard if either of these models will head to the USA or not.
[via 1001 Noisy Cameras, ePhotoZine]