New Airport-Friendly Backpacks From Think Tank Photo
Travel-specific backpacks are designed withmaneuvering through airports in mind.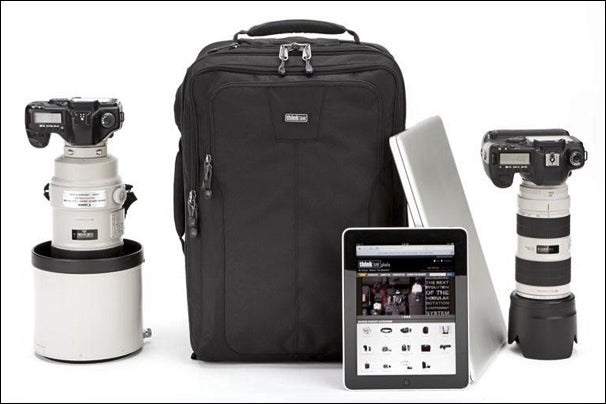 We may earn revenue from the products available on this page and participate in affiliate programs. Learn more ›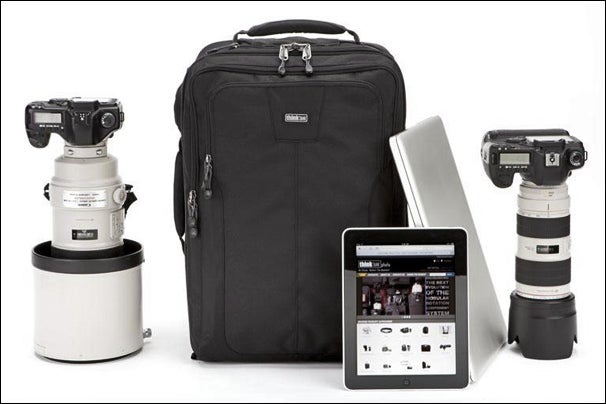 Airport bag
Think Tank Photo has just released the Airport™ series, a new line of travel-specific camera backpacks that are designed to make getting through the airport, on and off the plane with a little less hassle. The three backpacks – the Airport Accelerator, Airport Commuter, and Airport Essentials -all have quick access pockets for both laptops and iPad, a top pocket for boarding passes, and three handles for getting them in and out of overhead bins. All three meet international carry on size requirements, and the two smaller bags, the Airport Commuter and the Airport Essentials, are designed to fit under-seat in regional commuter planes.
The largest, the Airport Accelerator has room for two pro size DSLRs, six to eight standard zooms, a 500 f/4.0, iPad, and up to a 17″ laptop., while the Airport Commuter accommodates a pro size DSLR, four to six standard zooms, (increased depth holds a 400 f/2.8), iPad and 15″ laptop, and the smaller Airport Essentials accommodates a standard DSLR, four to six standard zooms, iPad, and up to 13″ laptop. All three come with a sealed rain cover incase your desination turns out to be a little gloomy.
Via. Think Tank Photo