New Gear: X-Rite i1Pro 2 Color Management Solutions
X-Rite has upgraded its pro level color management tools, including a new spectrophotometer.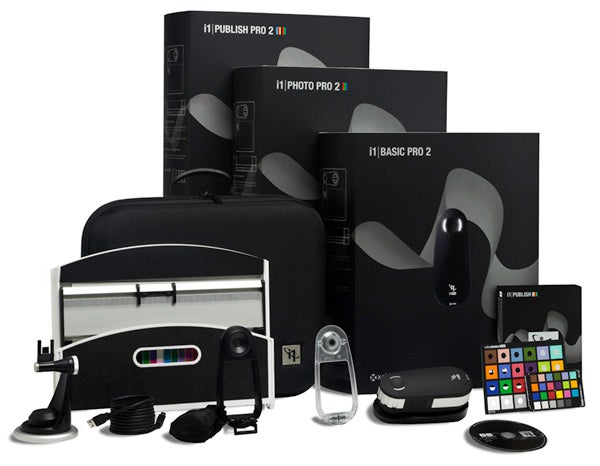 We may earn revenue from the products available on this page and participate in affiliate programs. Learn more ›
X-Rite has announced a suite of upgrades to their software and hardware dedicated to color management, primarily focused around the new i1Pro 2 spectrophotometer. With a raft of tweaks and overhauls, the spectrophotometer ensures ludicrous levels of color accuracy, from the monitor to the printed page.
The spectrophotometer is available in three different bundles, depending on what you need for your specific situation.
The i1Basic Pro 2 is aimed at monitor calibration, and includes i1Profiler software, PANTONE Color Manager software and an i1Pro 2 spectrophotometer for $1199.
For $1549, there's the i1Photo Pro 2, designed with photographers in mind, and comes with i1Profiler software, an i1Pro 2 spectrophotometer, PANTONE Color Manager software, ColorChecker Proof target (for direct viewing analysis of ColorChecker target compared to customer's printed target), mini ColorChecker Classic target, and ColorChecker camera calibration software.
Finally, the i1Publish Pro 2 for publishers, prepress, and printers, with an asking price of $2098. It has everything the Photo pack does, but also includes CMYK printer calibration, and display quality assurance.
If you have previous X-Rite products, there's also an upgrade path, which might be more affordable, and allows you to piecemeal pick the changes you require. While certainly expensive, for professionals who need their color to be absolutely perfect, there's no substitute.