New Gear: Think Tank Retrospective 7 Camera Bag
Think Tank expands their line of small, stylish camera bags designed for tablets or ultrabook computers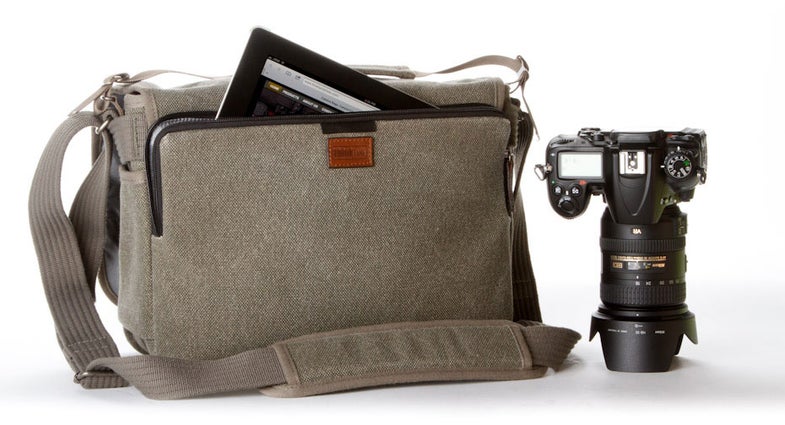 We may earn revenue from the products available on this page and participate in affiliate programs. Learn more ›
I immediatley became a fan of Think Tank's Retrospective series camera bags because, well, they don't look like they're made to carry cameras. The Retrospective 7 carries on that legacy, offering three decidedly classy "retro-inspired" fabric options. Like those before it, it's available in black polyspun or Pinestone canvas, but they're also offering their Slate Blue as an option as well.
The bag itself is designed to occupy a gap in the Retrospective line. It can carry an iPad or an 11-inch MacBook Air, as well as a standard DSLR (no grip) and a few lenses or accessories. The Velcro has Sound Silencers over it, which is great for those of us who hate that tearing sound every time you open your bag, and the dividers are predictably removable and customizable. It has several zippered pockets, including an expandable front pocket to hold more gear.
The bag is slated to start hitting stores in May. No official pricing info is available yet, but I suspect it'll be somewhere in the $150 range, which is slightly above where the smaller, ILC-oriented Retrospective 5 sits.
The line must be doing well for Think Tank as they have been expanding it fairly rapidly. If it means the timely death of ugly camera bags, then all the better.