New Gear: Think Tank Photo Announces Wallets For Batteries, Memory Cards and Flash Gels
Eternally dropping the tiny bits and pieces you need for shooting? Four new products from Think Tank Photo should keep everything under control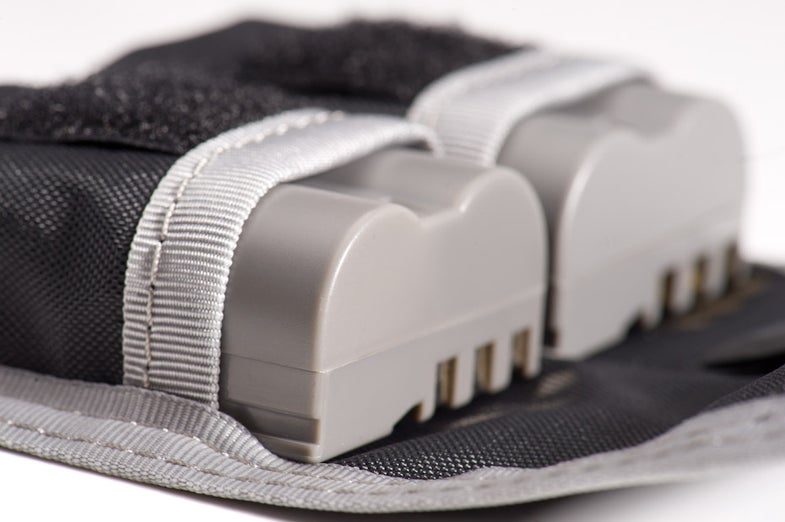 We may earn revenue from the products available on this page and participate in affiliate programs. Learn more ›
Think Tank Photo has just announced a series of wallets, designed to help wrangle some of the small shooting essentials, which can so easily be lost, dropped, or just generally hard to find.
Above, we have the DSLR Battery Holder, which is available in either a two– or four-battery configuration. With an asking price of $9.50 and $16.50 respectively, these holders collapse flat when not in use, and hold most standard sized batteries — like those of the Nikon D800, Canon 5DMKIII, Sony A77, Nikon D300S, Canon 60D, and Nikon D7000.
The Strobe Gel Wallet will set you back $15.75, and is designed specifically for Rosco Strobist filters. The wallet has five pockets with clear fronts for easy identification, as well as a place to stash your business card, and can clip easily onto just about any bag or belt.
Finally, there's the SD Pixel Pocket Rocket, to manage all your memory cards. Like the gel wallet, the Pixel Pocket has a tether and room for business cards, but packs tiny little pouches for up to nine SD cards. This wallet will be available for $15.75, and all four products are expected to launch in May.