New Gear: Tenba Roadie II Hybrid Convertible Camera Case
The Roadie II Hybrid can effortlessly convert from roller bag to backpack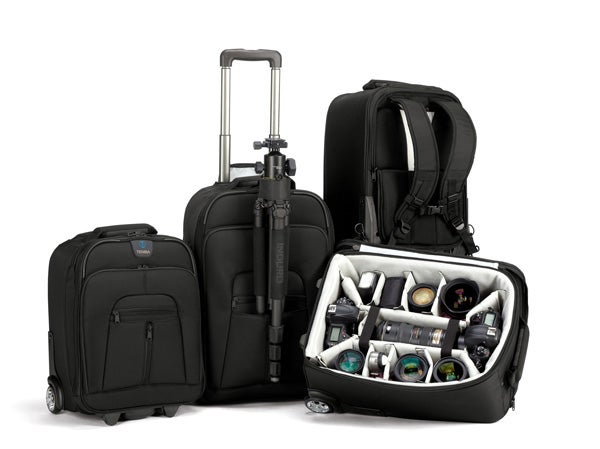 We may earn revenue from the products available on this page and participate in affiliate programs. Learn more ›
As anyone who has ever had to lug a backpack full of camera gear around nows, all that glass can weigh pretty heavily on your back — but a roller bag won't handle anything but the smoothest terrain. Tenba have created a workaround by combining both bag types into the Roadie II Hybrid, a convertible camera bag which can do both.
With an asking price of $324.95, the Roadie II Hybrid can hold 1-2 SLRs with 6-8 lenses, accessories, and a laptop up to 17-inches in size. Designed to fit in carry-on bins, the bag will pass the most stringent of airline restrictions, and can easily deploy a backpack harness when you don't want to drag it behind you anymore.
The Roadie II Hybrid features an exterior of rugged, water-repellant ballistic nylon, with a padded and protective EVA shell inside, and adjustable velcro walls. Even the wheels are tough, and user replaceable should you trash them. Hopefully, this bag will be both strong and comfortable enough that it can take the abuses of being dragged across cities and schlepped through jungles.