New Gear: Mamiya Leaf Credo Medium Format Digital Camera Backs In 40, 60, and 80 Megapixels
Lots of megapixels and a multitouch display make this medium-format system worth drooling over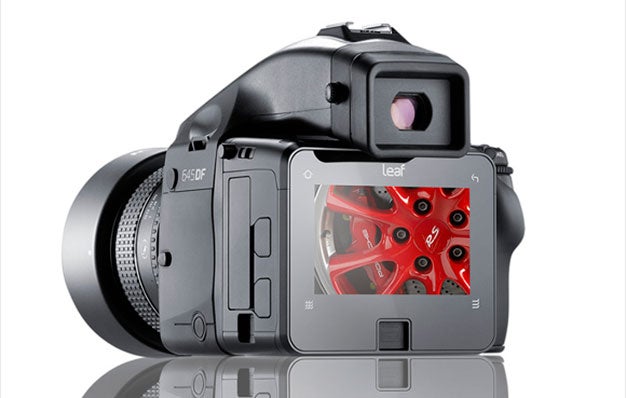 We may earn revenue from the products available on this page and participate in affiliate programs. Learn more ›
When it comes to sheer power and resolution, medium format backs still sit at the top of the heap and Mamiya Leaf has a new option today. The Credo line comes in three options, 40, 60, and 80 megapixels.
Except for the sensors the models are extremely similar. The back of each back has a 1.15 megapixel, multi-touch screen, which is more like what you'll find on a smartphone than a typical touchscreen camera. The touch-sensitive area actually extends beyond the image viewing area, which gives the graphic interface more flexibility.
To handle all the data pumped out by this big sensors, they have opted for a dual-core processor to help prevent data information clogs, which slow down shoots. The backs are optimized to work with the Capture One software, so shooting tethered is of course an option, but the improved screen is designed to let photogs remove that step if they choose to do so.
The Credo 80 has an 80 megapixel CCD sensor with a claimed dynamic range of 12.5 stops. The 60 uses a 3:4 aspect ratio CCD, and the 40's CCD is capable of 1.2 frames-per-second, which is slow in the DSLR world, but very fast in the medium format backs game. Data transfer is handled by either USB 3 or FireWire 800.
When combined with the Mamiya 645DF camera, the backs can reach shutter speeds up to 1/4000 second and a flash sync up to 1/1600, which makes DSLR shooters even more jealous. But, since the backs are built on the open platform, they're also compatible with bodies from other makers like Hasselblad and Contax.
Of course, all that performance doesn't come cheap as these are aimed at high-end pros or eccentric millionaires with a lust for megapixels. The Credo 40 starts at $19,500. The 60 checks in at $32,500, and the Credo 80 will set you back a serious $39,000. And remember, you'll need a camera body and a lens to go with it, so make sure to leave room in your budget.
Now that Nikon has seriously closed the megapixel gap with the 36.3-megapixel D800, I expect to see a lot of folks taking a critical lens and comparing it against the Credo 40. The results will definitely be interesting.