Kessler's Fusion Focus System Is Glorious, Overkill For Most
This precision, machine controlled focussing system will make you the envy of other DSLR videographers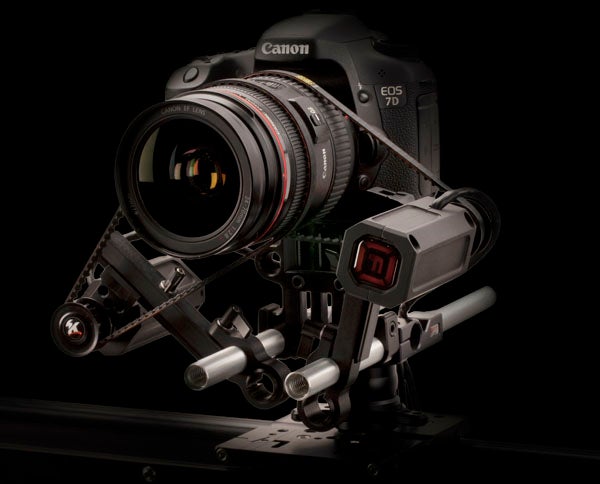 We may earn revenue from the products available on this page and participate in affiliate programs. Learn more ›
The Kessler Fusion is an upcoming modular motion control system for shooting video that promises to be revolutionary in the fact that the entire system is digitally controlled from a computer or mobile device — but the thing that caught our eye? That focus zoom control system that they hooked up to a Canon 7D. With drive belts that look like they belong in a concept car, this is only one part of a larger, modular system.
Each motor or axis point will have an input and output port, and will be controlled by a central brain, which in turn has an SD Card slot, Wi-Fi, Ethernet and USB connections. That means precise shooting sequences can be set up, recorded, and then saved and shared — you could even email a timelapse setup to a friend across the globe, and have matching shots. The system will be able to control zoom, focus, pan, tilt, and there are plans to have it work with moco cranes, turntables and full size dollies, too.
Kessler has announced a 3-Axis motion control Fusion system will start at under $6000, will be demoed at NAB 2012, with a planned July launch.
[DSLR News Shooter, via Gizmodo]