A $30 Tweak Gets Your Nikon D4 On Wi-Fi
Don't want to drop more than $800 on Nikon's WT-5A? You can emulate some of the same functionality with a simple DIY hack for around $30?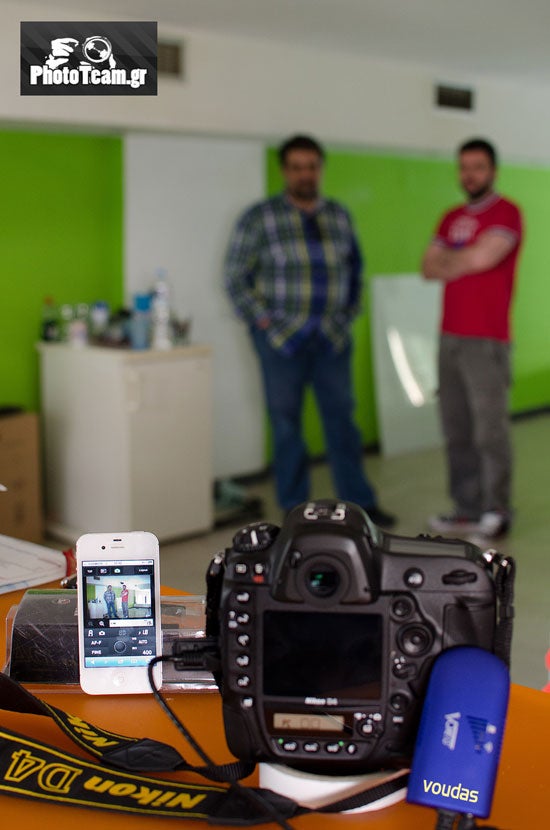 We may earn revenue from the products available on this page and participate in affiliate programs. Learn more ›
Nikon's official workaround for wirelessly getting images from the D4 is the WT-5A, a wireless transmitter that'll set you back more than $800 for functionality that seems pretty basic in the age of universal Wi-Fi. So Voudas, a reader at NikonRumors, tried a workaround, and put together a much less expensive way of getting the same functionality:
So rather than creating a Wi-Fi network, this one allows the D4 to join an existing one. As you can see in the photo above, they were able to control the D4 using the official Nikon iPhone app. Seeing as there's no Eye-Fi option for the D4 due to it using CF and XQD cards, this is a far more affordable option than the WT-5. There are some caveats — primarily that the VAP11G needs an external powersource to function. Since it uses the D4's Ethernet port to function, it's not clear if it can be tweaked to work over USB for other cameras.