New Gear: Profoto Air Sync Camera Release Cables
Profoto's new line of cables morphs flash triggers into camera release units.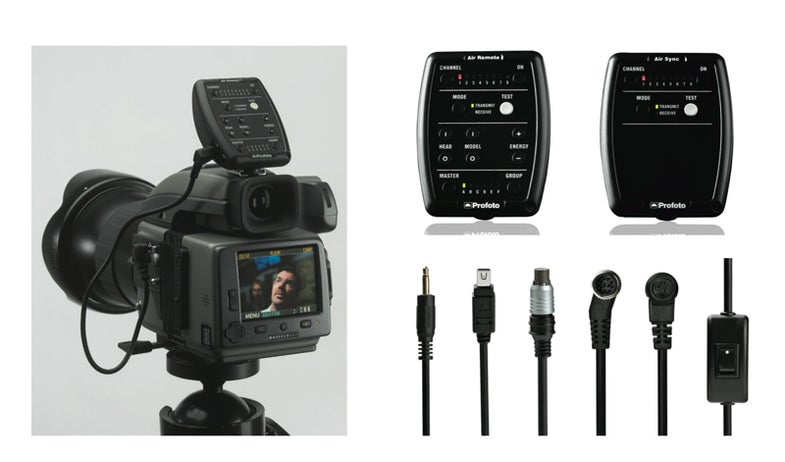 We may earn revenue from the products available on this page and participate in affiliate programs. Learn more ›
Profoto's Air Remote and Air Sync strobe units let you control off-camera flashes up to 1,000 feet away from wherever you're standing — and with the new introduction of a series of release cables, that functionality has expanded to taking photos, too.
The new line is a series of release cables for Sony/Konica Minolta, Phase One/Mamiya, Olympus, Canon E3, Canon N3 and Nikon 10-pin; and pre-release cables for Olympus, Canon (both E3 and N3), and Nikon. Unfortunately, there's no official word on price or availability.
Setting up the cables for remote control of your cameras is as straightforward as setting them up for flashes. You need an Air Sync or Air Remote to function as a receiver, and one to function as a transceiver. You run the appropriate cable from the receiver to your camera, and with that you're set to remotely fire your camera from up to 1000-feet away. With more receivers, you can trigger more cameras simultaneously.
As part of the Air System, Profoto also has a USB stick and software, so we're going to go ahead and assume you could even hit your cameras trigger from the comfort of your laptop. Pair it with an EyeFi card, and you never even have to stand up.