Concept Camera: The Retro Mirrorless (Unofficial) Canon AE-D
David Riesenberg's concept of a Canon ILC is exactly what we'd want in a mirrorless camera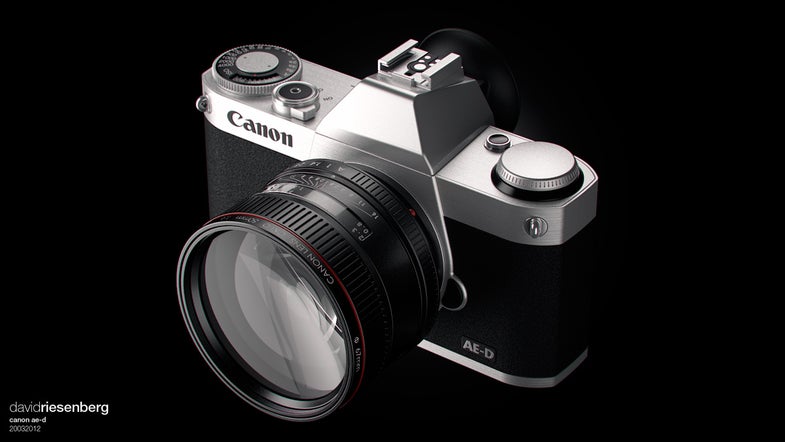 Canon is one of the last major manufacturers to hold off jumping on the ILC bandwagon — but if they were to, this is what I'd like to see them do. This stunning concept is the Canon AE-D by David Riesenberg, who has crafted one of the more realistic concepts we've seen in a long time. Heavily influenced by the classic Canon AE-1 and AE-1P, Riesenberg referenced their classic and simple designs with this work.

Reisenberg has obviously put some serious thoughts into the physical aspects of this camera, as you can see in his discussion of the requirement of a brand new lens mount:
Unlike so many concepts, he actually took into account the physical requirements of some of the components, and had to modify his design slightly. That said, his choices of a full frame sensor, and kit of 50mm f/1.0L lens are perhaps a bit optimistic. I love the retro look and feel of this, even the bizarre pop-up flash. Here's hoping that when Canon does decide to make an ILC, this is the route they take.

[via YankoDesign]