DIY: Gyroscopic Image Stabilizer
Physicist David Prutchi put together an incredible electric gyroscopic stabilizer, for a fraction of the price of a commercial version.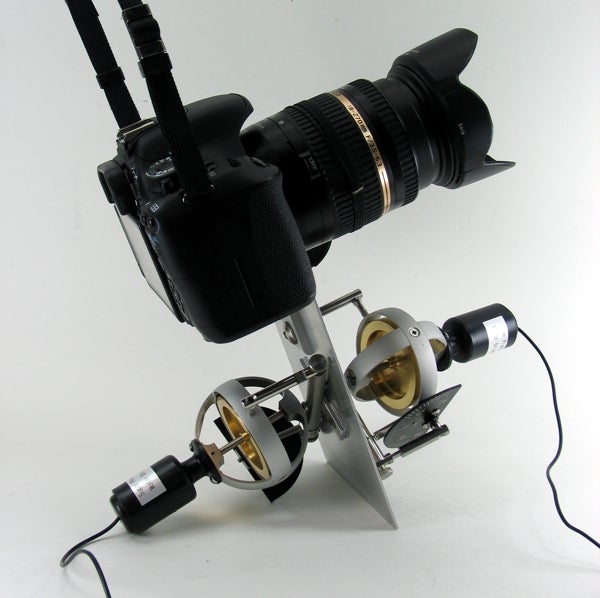 We may earn revenue from the products available on this page and participate in affiliate programs. Learn more ›
This incredible looking contraption is a proof-of-concept design by David Prutchi, who aimed to reverse-engineer a high-end Kenyon gyroscopic camera mount. Rather than pay $1600+ for a gyro kit, he built one himself using $100 precision gyroscopes. Prutchi went back to the original Kenyon patents, and created an aluminum bracket, capable of offsetting the two gyroscopes, and keeping them in the right place.
After that, it's simply a matter of giving it a tripod mount, and attaching it to the base of the camera. The results? Well, here's a video of it in action, in worst possible conditions. Prutchi describes it as "I walked briskly with my camera at chest level, using two hands (worst-case condition for a gyroscope stabilizer), and not looking at the screen."
Sure, it doesn't have a real housing, and the noise is a pretty significant problem, but it's an impressive feat to craft on one's own. If you're looking for something somewhere between building a stabilizer yourself, and forking out thousands of dollars, the company that made the gyroscopes Prutchi used actually have a stabilizer in the works, and it's set to hit markets within a few months.
[via Make]