Camera Awesome Is an iPhone Photo App From SmugMug
Despite the silly name, this photo app packs a few unique and interesting features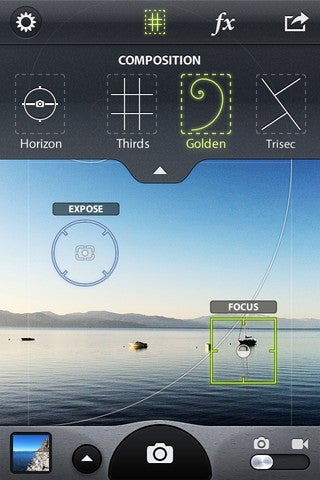 The photosharing site SmugMug have branched out into making a camera app for the iPhone. Dubbed Camera Awesome, it's a free download on the app store, and while some of the features are what you'd find just about anywhere, there are some that are surprisingly powerful.
So, like just about every other photo app on the planet, there are the obligatory photo filters, and an auto-edit function that has been dubbed "Awesomize", which touches things up with a single button press. Where it stands out from the crowd is through abilities like separate focus and exposure points. Additionally, instead of just the standard rule-of-thirds composition overlay, it also has golden mean, trisec, and a level. If you're recording video, the app also continually buffers a recording, so as soon as you hit the record button, the previous five seconds are saved, too. It even has a setting that bumps the maximum FPS up to nine.
As you'd expect, the app can share images to just about every service on the planet: SmugMug, Facebook, Flickr, Twitter, Picasa, Photobucket, and more. What's nice is that it can also automate the process to a certain degree — including automatically applying certain filters, and sending them to your favorite site. Like we mentioned, the app is free, but is supported through in-app purchases of filters, which run $0.99 a pop.