New Gear: Sony 500mm F/4 G Lens
Sony has finally announced their 500mm telephoto lens — though we don't know when it's hitting America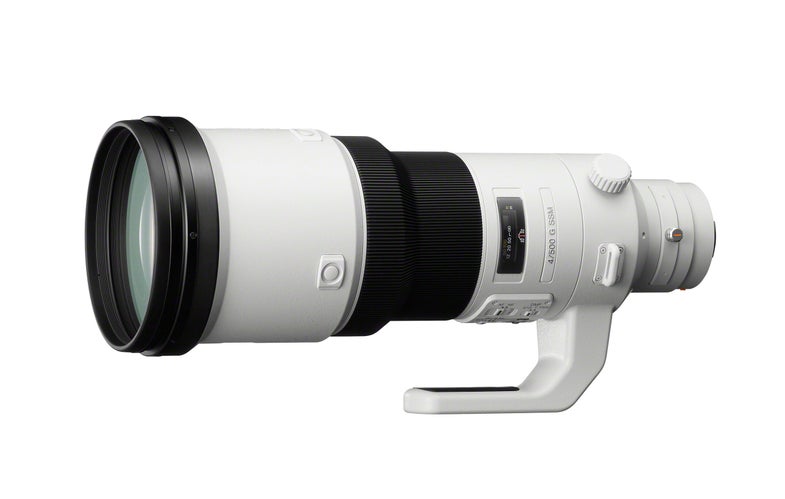 We may earn revenue from the products available on this page and participate in affiliate programs. Learn more ›
We first spied Sony's 500mm lens back at Photokina in 2010, but it's taken a few years for this piece of glass to get official. Now Sony Europe has announced the high-end fixed focal length lens, but we have no idea when it's heading to the USA. The Sony SAL500F40G is a 500mm (750mm equivalent on APS-C) lens designed for Sony's A-mount DSLR and SLT cameras. It has a maximum aperture of f/4 and a minimum of f/32, and weighs a whopping 7.5lbs.
This lens is the longest fixed focal length G lens Sony has made, and will doubtless be a pricey purchase, when it's released in Europe come March. It's dust- and moisture-resistant, has Nano AR Coating on all optical surfaces, and is compatible with Sony's in-camera SteadyShot INSIDE image stabilization system (which Sony claims gives you up to 4.5 stops of improvement).
Sony has also overhauled the focus system, promising 4x faster object tracking than conventional Sony lenses thanks to a new drive engine, which is crucial when trying to track a moving object down the barrel of a 500mm lens. The lens is built-to-order, so if you do want one, you'll have to get in touch with Sony.