New Gear: The Olympus SZ-31MR iHS Compact Superzoom
Olympus' newest entry into the world of the compact superzoom packs a 24x lens, and a $399.99 pricetag.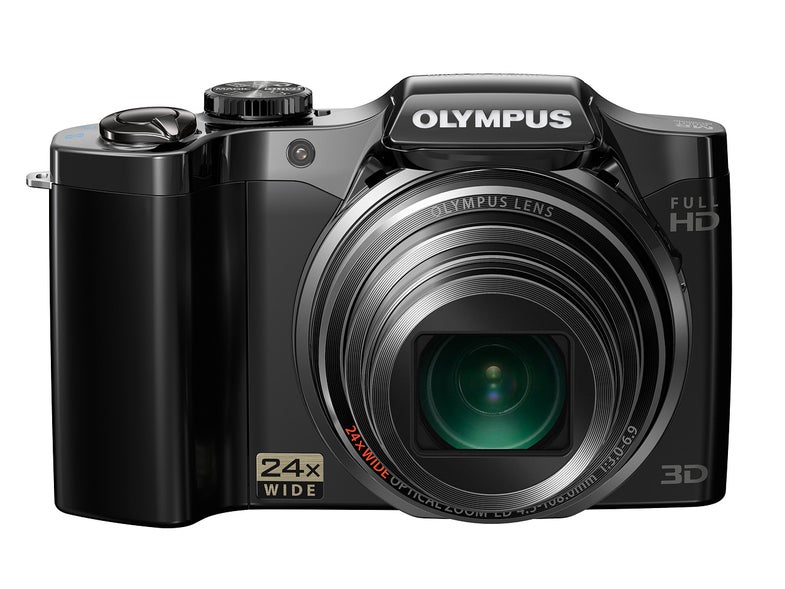 Remember when a 24x superzoom camera was roughly the size and shape of an SLR? The last three or four years have seen this technology shrink down incredibly, and the new Olympus SZ-31MR iHS packs a 25-600mm lens into a body that'll fit in a coat pocket. Set to launch this April with a $399.99 sticker price, it comes with some pretty cool features. The SZ-31MR is able to record video and still image simultaneously, grabbing 1080p video and 16-megapixel images at the same time. The rear of the camera has a 3.0-inch 920,000-dot touchscreen LCD, but unlike some other cameras, there are physical buttons as well.
The iHS part of the camera's name is for "Intelligent, High-Sensitivity and High-Speed", which, to whit, uses the camera's new backlight CMOS and two imaging processors to "dramatically improve low-light performance, speed up camera response time, enhance scene and subject recognition and double zoom magnification without sacrificing image quality." The camera also has an impressive 10fps burst mode, and image stabilization both for still and video shooting.