New Gear: Booq Python Camera Bags
Bag makers Booq has expanded into a range of high-end camera-specific carriers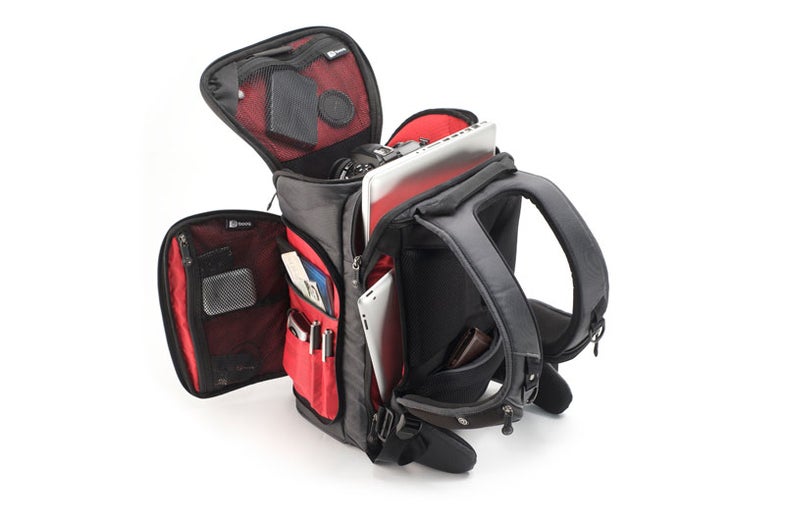 We may earn revenue from the products available on this page and participate in affiliate programs. Learn more ›
The folks at Booq have just announced an entire new line of bags, designed specifically for SLR users. The Booq Python bags each have a different style and hold a different amount of gear, depending on your needs.
At the top of the line is the Python pack, pictured above. This $259.95 backpack fits 1-2 DSLRs, up to 4 mid-size lenses, 1 large zoom lens, tripod, tablet and a laptop up to 15″. It uses side-loading openings, so you can sling it over and pull out your gear without needing to take the pack off entirely. The pack, along with the rest of the line, has water repellant exteriors, thick padding, and contrasting red interiors to make it easy to spot your gear.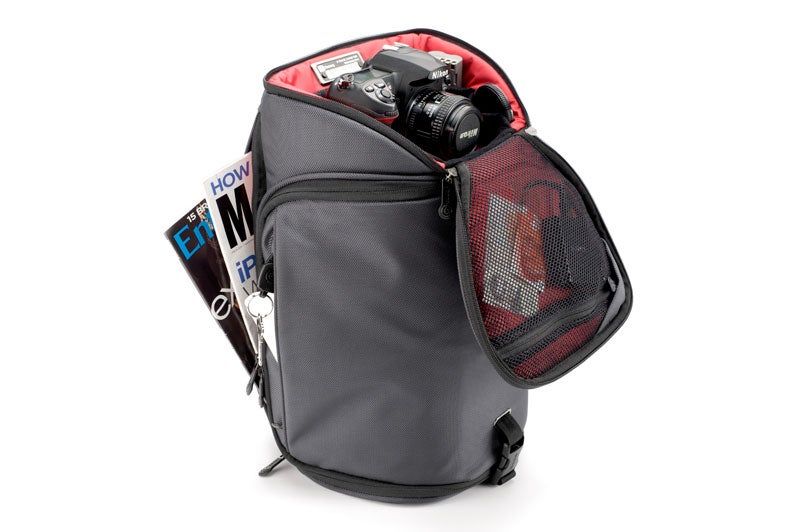 The Python sling is a large, single strap bag which hangs over one of your shoulders. It can squeeze in 1-2 DSLRs, up to 4 mid-size lenses, 1 large zoom lens, tripod, and a tablet or laptop under 13″, and will set you back $229.95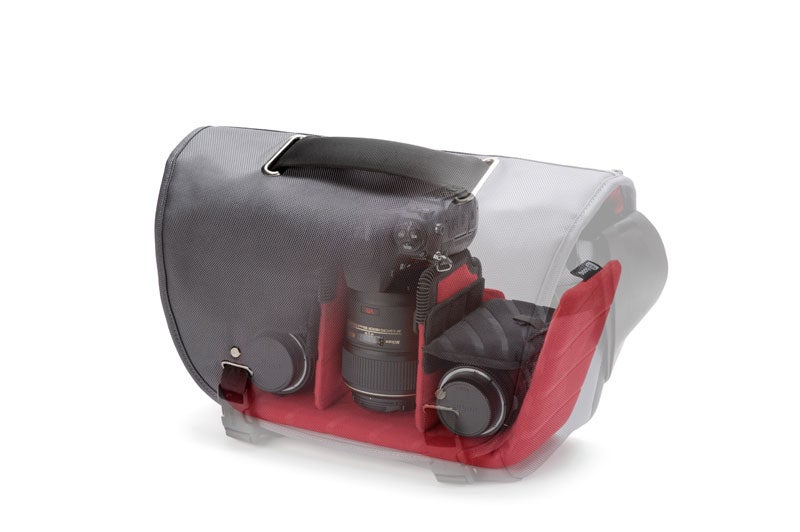 The Python courier is, unsurprisingly, a courier bag. For $179.95, it has space for a DLSR with attached lens, up to four additional lenses, and a tablet. You can also quickly remove the rigid internal support system, and use it as a standard courier bag.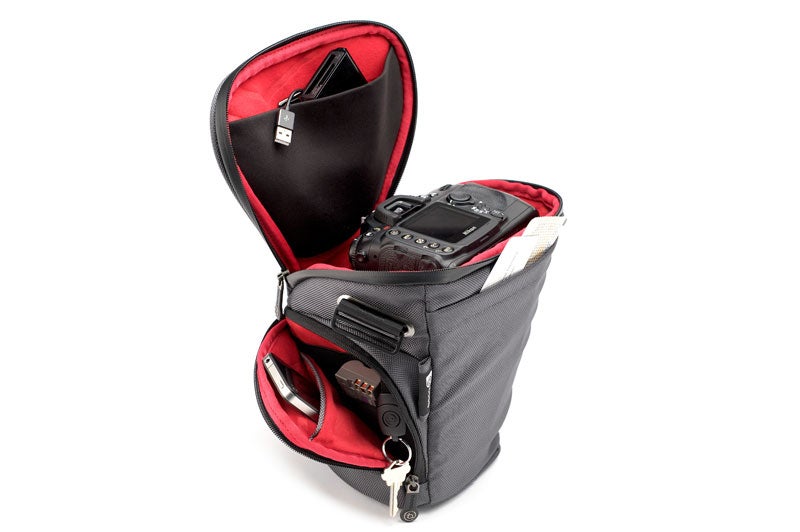 Finally, and least expensively, the $89.95 Python toploader , with space your camera, its lens, and enough pockets to stash all the usual tiny accoutrement that follows you everywhere while shooting.
The bags aren't cheap, but they have a fairly subtle, clean look that some people will likely find very attractive.