Take a Look Inside the Nikon D4 DSLR, Literally
Some crucial pieces from Nikon's new Flagship DSLR are splayed out for all to see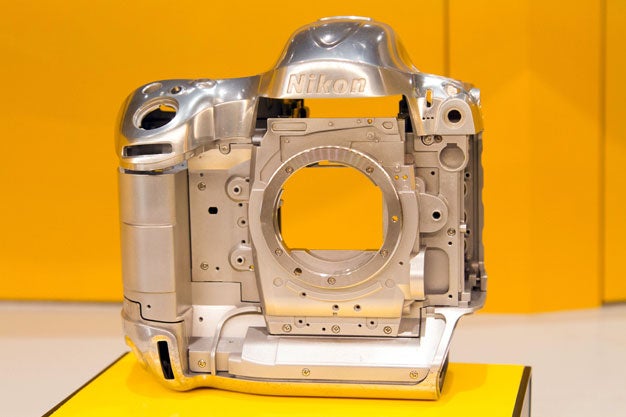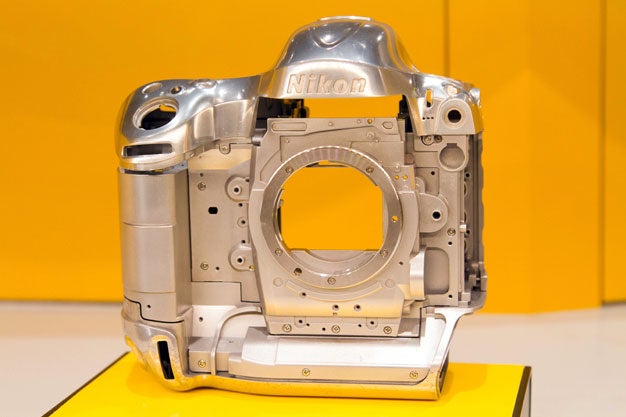 We may earn revenue from the products available on this page and participate in affiliate programs. Learn more ›
The inner-workings of any DSLR are insanely complicated, especially when we're talking about a camera as advanced as the Nikon D4. That's why it's so intriguing to get a look at the guts that make it go. You don't really need an engineering degree to appreciate the photos, especially the one of the stripped-down, machined aluminum alloy chassis.
Click through the gallery for big versions of the photos and look for more coverage of D4 today from the CES show floor.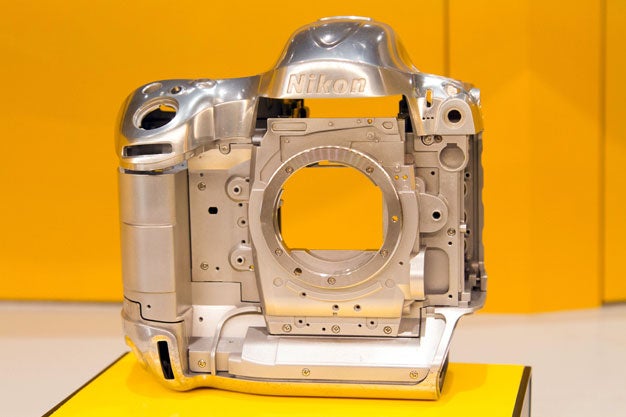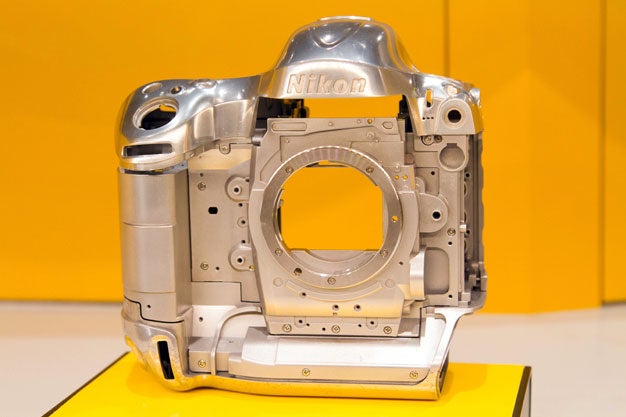 Nikon D4 Guts
The super-burly machined aluminum chassis looks extremely tough. We didn't actually get to hold the naked chassis, but that construction is apparent when you hold the actual camera. Very sturdy, but not heavy.