New Gear: Sony Cyber-shot TX200V, WX50, WX70 Compact Cameras
Three new cameras have joined Sony's Cyber-shot stable, including the new flagship ultra-thin TX200V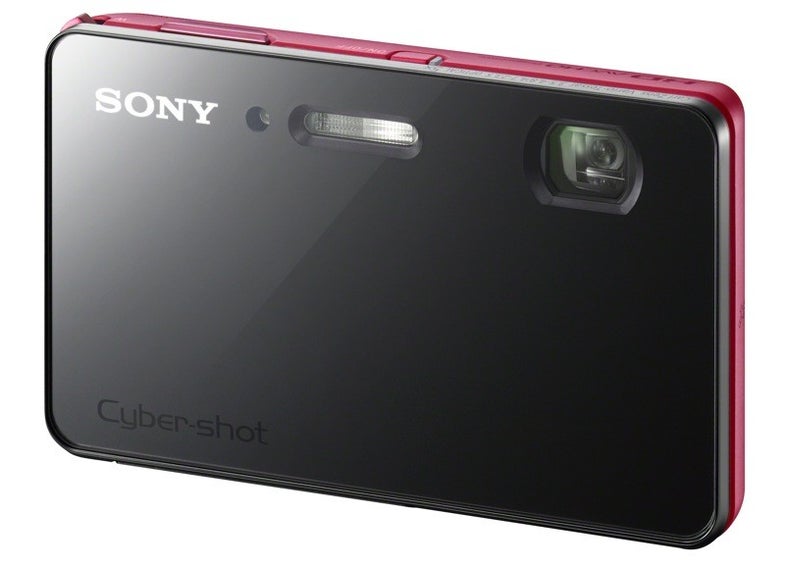 We may earn revenue from the products available on this page and participate in affiliate programs. Learn more ›
The newest additions to the Sony Cyber-shot family is the new extremely svelte DSC-TX200V, and the near identical DSC-WX70 and DSC-WX50. The TX200V (pictured above) is the newest entry in the super-thin T-line of Sony cameras. Sony's claiming that its 18.2-megapixels CMOS sensor is the highest resolution in any compact camera, and it's loaded with a new BIONZ processor to help with noise levels. The company claims that you'll see super fast focusing speeds, just 0.13 seconds in daylight, and 0.25 seconds in low light situations.
Impressively for such a stylish camera, the TX200V also has some decent all-weather chops, and is waterproof to 16-feet, dust proof, and freeze proof. You'd better love Sony's touchscreen interface if you buy it though, as you'll be using a 3.3-inch OLED to drive the camera. Have fun trying to use a touchscreen while underwater!
The TX200V will have a 26-130mm equivalent lens, and will go for "for approximately $500" when it lands in March.

The WX50 and WX70 are incredibly similar cameras — that's the WX70 on the left in the image above. They have identical 16.2-megapixel sensors, and 25mm-125mm f/2.6 lenses. The only appreciable difference between the pair is that the WX70 has a 3.0-inch 921k dot LCD touchscreen, where the WX50's 2.7-inches and has button based controls. The former will set you back $230, the latter just $200, and both are pegged for a March launch, too.