New Gear: Samsung WB850F, WB150F and ST200F Wi-Fi-enabled Superzoom Compacts
Aimed at the traveling photographer, these superzooms make staying connected easy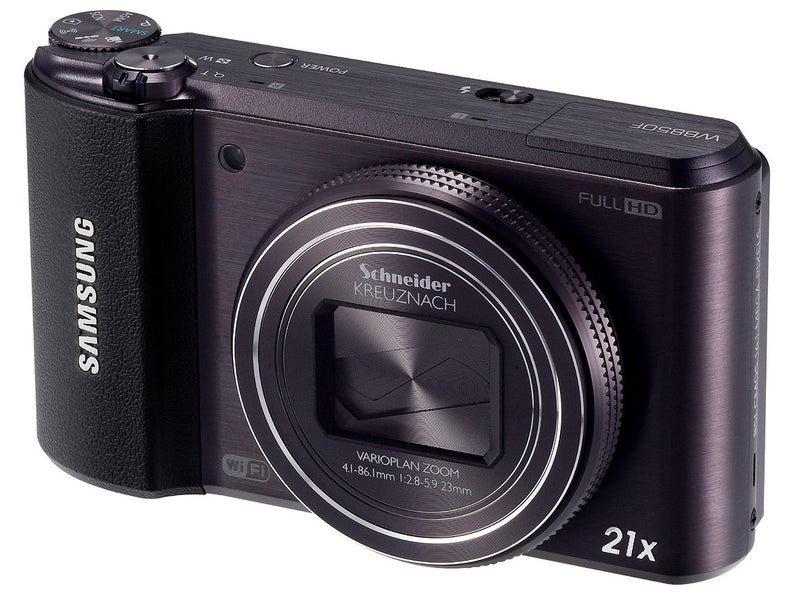 We may earn revenue from the products available on this page and participate in affiliate programs. Learn more ›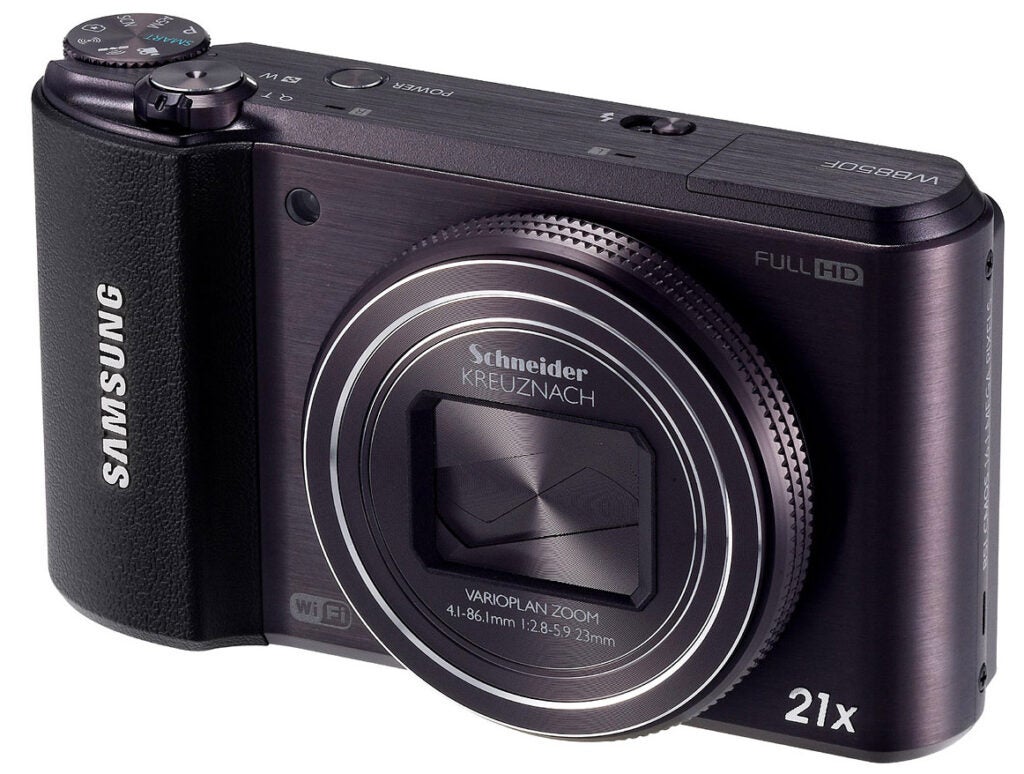 The Samsung WB850F
Samsung introduced three new cameras for its "SMART long-zoom line" of compacts today, in the form of the WB850F, the WB150F and the ST200F. All three compacts offer users the ability to seamlessly upload photos to social media sites like Facebook, Picasa and Youtube, or email photos, in a few simple steps, via Wi-Fi connectivity. The cameras also automatically backup your images to home PC whenever you are within Wi-Fi range.
The top-of-the-line WB850F offers a 16MP backlit CMOS sensor, a 35mm-equivilant zoom-range of 23-483mm, an f/2.8-5.9 lens and a built-in GPS. We must admit, the GPS functionality in the WB850F seems promising, as it offers users the ability to download maps and discover info about current locations, in addition to the ability to geotag. It also offers full 1080p HD video capture at 30fps.
Other standout features include full manual controls, optical image stabilization as well as a variety of Smart Auto settings and Live Panorama mode.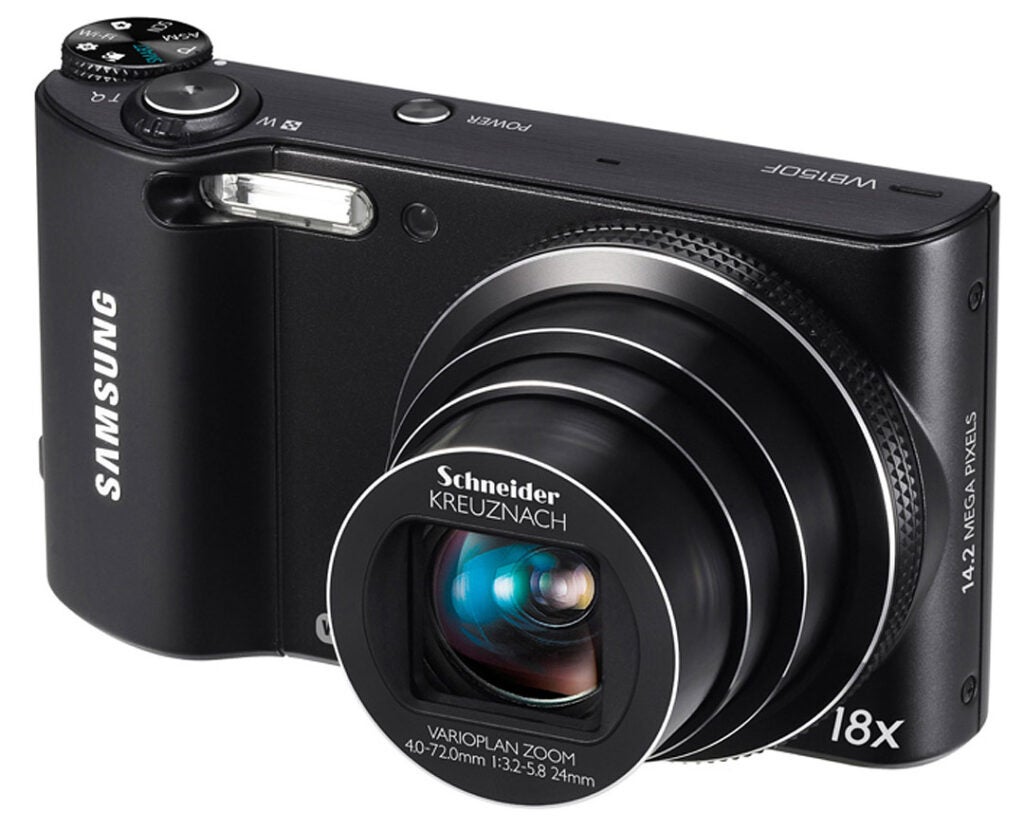 The Samsung WB150F
The WB150F features a 14MP CCD sensor, a 35mm-equivilent zoom range of 24-432mm, with an f/3.2-5.9 lens. The ST200F offers a 16MP CCD sensor and 35mm-equivilent zoom-range of 27-270mm. Both also feature 720p HD video capture at 30fps. Like the WB850F, both the WB150F and the ST200F feature optical image stabilization, Smart Auto modes and Live Panorama mode. The WB150F also offers full manual controls, while the ST200F does not.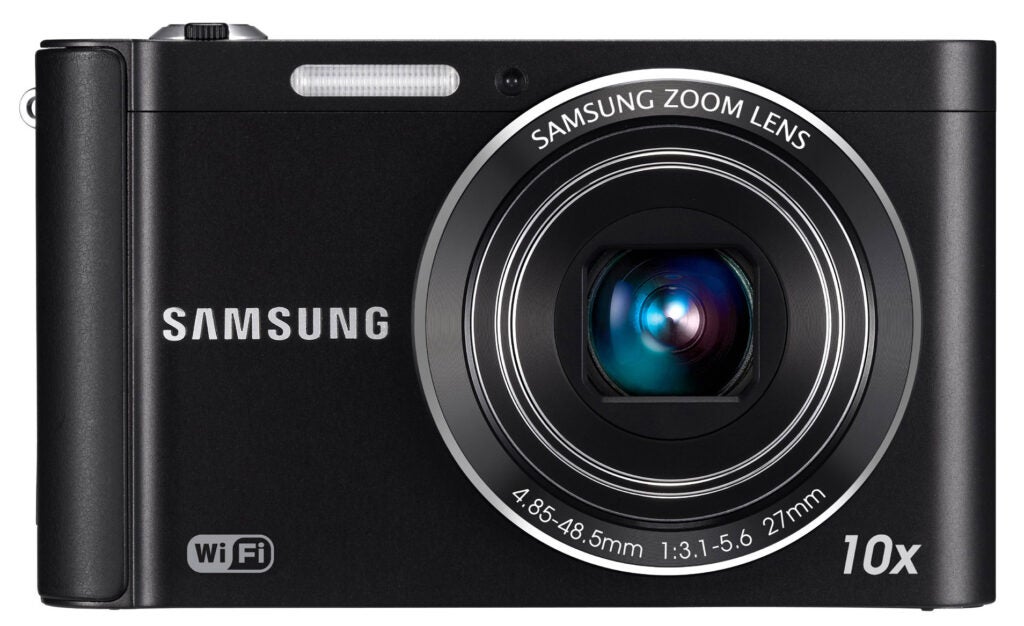 The Samsung ST200F
Currently, info regarding pricing and availability is not yet available, but we will keep you updated as more details become available.