New Gear: Pentax Optio VS20 Has Two Shutter Buttons
If you're spoiled by the vertical shutter button on your DSLR grip, you might be interested in this compact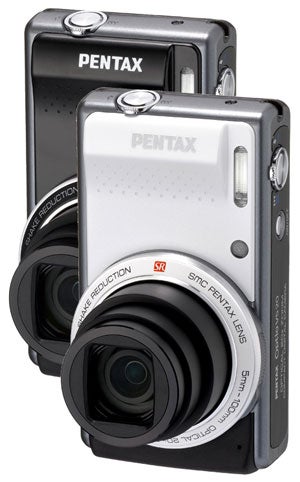 We may earn revenue from the products available on this page and participate in affiliate programs. Learn more ›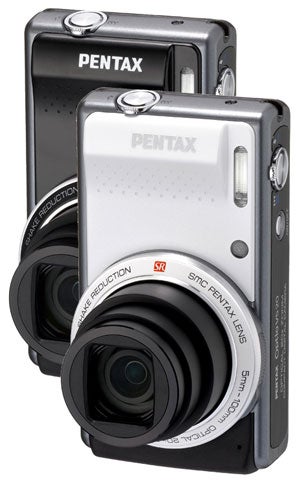 If you have a top-end pro DSLR or you're just used to using a battery grip on your camera body, then you're familiar with the advantages of having two shutter buttons. But, Pentax has brought that idea to the compact game, giving their new VS20 two buttons for activating the shutter, as well as two zoom switches. There's even a second tripod socket.
From an imaging perspective, it has a 16-megapixel CCD sensor with built-in Shake Reduction and a 3-inch LCD on the back for composing and reviewing shots. It also has a 20x zoom lens with a 35mm equivalent of 28-560mm. That's actually pretty substantial for a $250 compact.
But, the real draw here is the pair of shutter buttons. While more and more compact cameras are using optical or electronic viewfinders to encourage eye-level shooting, this one is going in the exact opposite direction. In fact, when it's vertically-oriented, it reminds me a lot of the Flip HD cameras that were once omnipresent. It will hit stores in February.