New Gear: Panasonic Lumix SZ7 and SZ1 Bring Big Zooms To Small Cameras
With faster focusing, 3D recording, and new shooting modes, Panasonic has added a wide array of new features to its compacts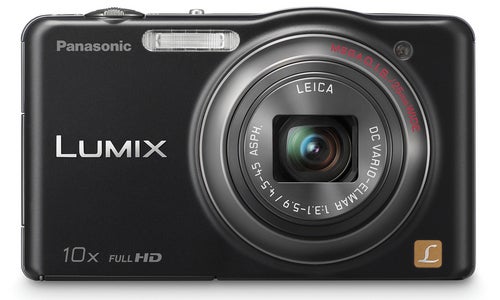 We may earn revenue from the products available on this page and participate in affiliate programs. Learn more ›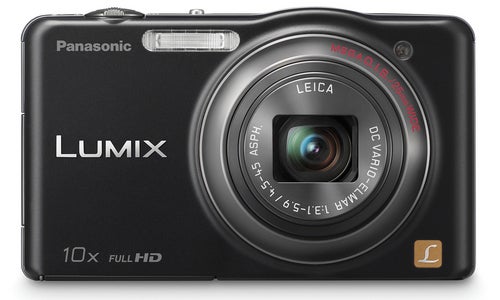 The Panasonic Lumix SZ7 compact.
With more and more people using their cellphone to take photos, Panasonic is attempting to fight back by squeezing more camera into less space. The freshly announced Panasonic Lumix SZ7 and SZ1 both feature an impressive zoom range of 10x or a 25-250mm 35mm-equivilent. However, we are still waiting to hear from Panasonic regarding specifics about these cameras, including official dimensions and lens aperture.
Both cameras offer 3-inch LCDs, and the newly added Panorama Shot and Miniature Effect modes — the latter of which can record both stills and video with a psuedo-tilt shift function. If you're a fan of photo filters, both cameras have six available: Toy Effect, Soft Focus Dynamic Monochrome, Expressive, High Key and Retro. You'll also find AF Tracking, Intelligent ISO Control, MEGA O.I.S., Intelligent Scene Selector and Intelligent Exposure on both.
The Lumix SZ7 has a 14.1-megapixel CMOS sensor, can record 1920×1080 60i video, and Panasonic is claiming that its AF system can focus in just 0.1 seconds. The SZ7 also features a number of shooting modes and tools that its sibling model does not, including High Dynamic Range, Intelligent Handheld Nightshot, Motion Deblur and Face Recognition. The SZ7 also has the ability to capture 20 shots in a panorama, and have the camera choose the correct two to create a 3D image.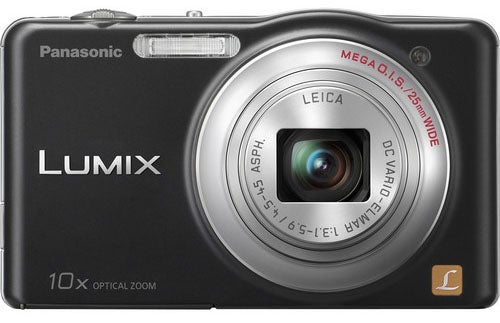 The Panasonic Lumix SZ1
While the SZ1 doesn't have a number of the features of the SZ7, it at least scores a few points in the megapixel race, with a 16.1-megapixel CCD sensor. While it can only capture 720p HD video, it does have face detection mode, and will no-doubt be cheaper than the SZ7.
Panasonic isn't going to give a firm price or date until just 30 days before the launch, but we do know that the SZ1 will be available in black, silver, red and blue, and the SZ7 will available in just black.