New Gear: Corel AfterShot Pro Photo Workflow Software
Corel takes aim at Lightroom and Aperture with a complete RAW organization and processing solution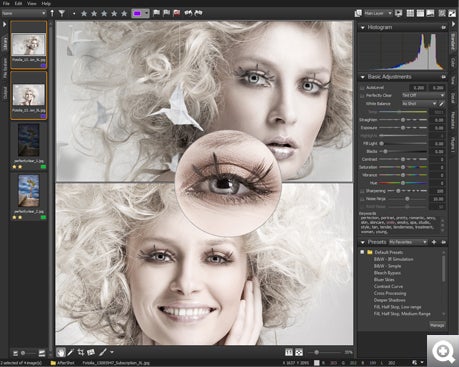 We may earn revenue from the products available on this page and participate in affiliate programs. Learn more ›
Having a solid workflow in place is key for any kind of photos, but when RAW comes into the picture, the software you pick can make a big difference. Corel is hoping their new AfterShot Pro software will make its way into the fray with other big boys like Aperture and Lightroom.
Despite its $99 price tag, AfterShot Pro is aimed at enthusiasts and, well, pros. The software is a product of Corel's relatively recent acquisition of photo management company, Bibble.
It's meant to handle images from import to export. It's based on a familiar system of catalogs, and lets you pick and choose which images from your collection make their way into the software.
The tagging system promises to be fairly robust, especially if they have trusted Bibble and their experience in the space. It then integrates into the other Corel image editing products like PaintShop Pro or even Photoshop if you're not ready to jump totally over into the Corel camp.
There's also an emphasis on batch processing, which promises to speed things up at both the import and export phases.
If you want to try it out, you can buy the download now for $99, or you can wait until the end of this month and buy the box version for the same price. If you have Bibble Pro or Lite 5, Corel Paint Shop Pro Photo X2 or higher, you can get an upgrade for $79. Interestingly, you can also get the discount if you have Adobe Lightroom or Apple Aperture.
If you want to try it out, there is a free trial available for PC and for Mac, something Corel hasn't been known for in the past. We hope to get some eyeballs on it tonight, so we'll update with some impressions.