New Gear: Alien Skin Exposure 4 to Launch in February for $249
A new version of this Photoshop/Lightroom plugin will hit shelves next month.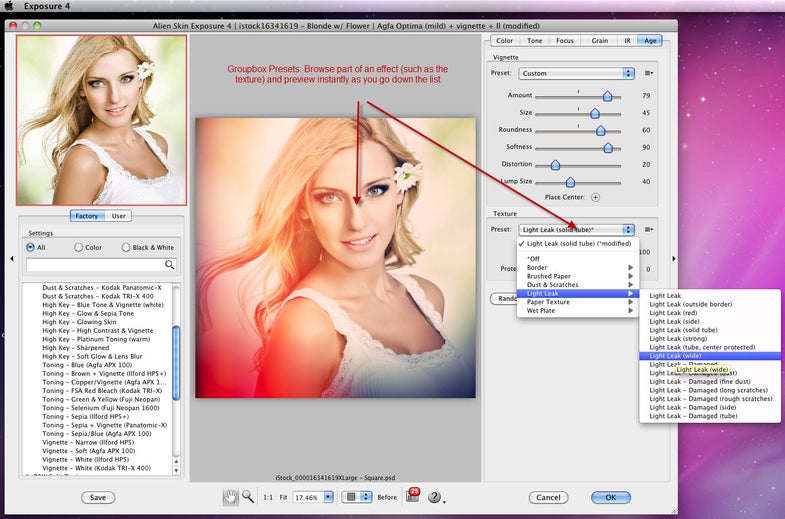 We may earn revenue from the products available on this page and participate in affiliate programs. Learn more ›
Alien Skin's Exposure plugin is an analog mimicking tool designed to bring some film-like charm to your digital work — and what the company is calling "the most significant update to Exposure since its creation" is landing next month. Version 4 of the software brings not only speed and UI increases, but also some major new features.
For one, there are now group presets, which allow you to control a group of related sliders at once. Another handy addition is thumbnail previews on mouseover — simply hover your cursor over the preset, and get a preview of what the change will look like. There are also new controls, and better presets, including the now obligatory toy camera effects. For more information on the new features, check out Alien Skin's announcement blogpost, and also a closer look at the wet plate tool.
New users will have to fork out $249 for the software, but if you already own an older copy it's just $99, and free if you bought Alien Skin Exposure 3 since last November.
[via Steve's Digicam]