Hands On: Adobe Lightroom 4 Beta
The next full version of Lightroom will have more robust image editing, video processing support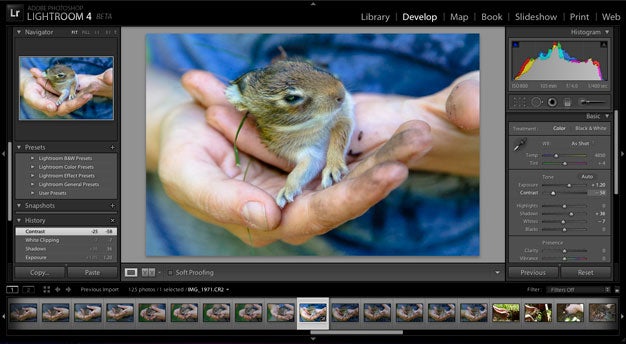 We may earn revenue from the products available on this page and participate in affiliate programs. Learn more ›
Adobe is using the big CES show this year to show off the newest version of their RAW workflow software, Lightroom. Many of you are no doubt already very familiar with the software, so you'll be glad to know that you can download the beta for yourself right now and try it for yourself.
The first thing you'll notice when you install the new software is that there are a few more tabs at the top. New features include a mapping function, which allows you to tracked GPS-tagged images to a Google Maps-powered interface. You can add location info to untagged images and even filter it if you don't want to share certain locations like your home address.
Perhaps the biggest update is the addition of video processing. You don't get all of the options you get with photographs, but you can add presets, tweak white balance, and fix tone just like you would with a still. You can even create presets while edting a still photo and then apply that to a video later.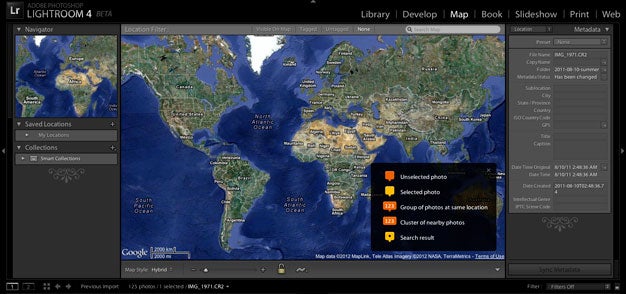 Highlight and shadow recovery have been tweaked as part of an overall shift in the way Lightroom interacts with the image histogram. You can now apply changes in certain areas of the lightness spectrum, creating HDR-like images without having to go into a pixel editor like Photoshop. While the changes can be drastic, it seems fairly simple to punch up an image without letting things get out of hand.
Another cool feature is the white balance brush. You can tweak the color of specific areas of photos taken in really tricky mixed-lighting conditions.
The Beta is available now for free, so you can give it a try if you're running Windows or Mac. It will work until March 31, 2012. If you're running Linux, however, you'll have better luck trying out Corel's new AfterShot Pro, which was announced earlier today.