New Gear: Tamron 18-200mm f/3.5-6.3 Di III VC For Sony NEX
Tamron's first DI III lens is for the Sony's E-mount has an impressively long zoom, but we don't know its price.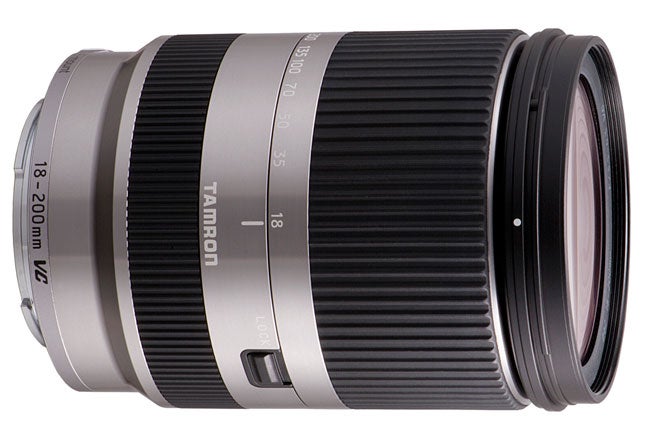 We may earn revenue from the products available on this page and participate in affiliate programs. Learn more ›
Tamron has dipped its toes into the world of Sony's successful NEX line of ILC cameras, and has announced the 18-200mm f/3.5-6.3 Di III VC (Model B011). Set to go on sale internationally on December 15th, Tamron hasn't said a word about what this thing will cost. What we do know is that it's an 18-200mm zoom (27-300mm equivalent), has optical stabilization in the form of Tamron's "Vibration Control", and weighs almost exactly one pound. Available in both silver and black, it has 17 elements in 13 groups and has a minimum aperture of f/22 at the wide end, and f/40 at the tele.
This is the first of Tamron's DI III line, but a similar DI II lens has a street price of $279, and the first party equivalent of the new lens is $800, so I'm guessing that the DI III will cost closer to the latter than the former.